A video has been released showing Wayne Rooney give a rousing speech to his teammates after becoming England's all-time leading goalscorer with his 50th strike for his country in the Three Lions's 2-0 win over Switzerland at Wembley.
In the footage, posted on YouTube by FATV, England captain Rooney is applauded by staff and players as he makes his way into the team's dressing room after the match. He is then presented with a shirt emblazoned with the number 50 by manager Roy Hodgson, before being asked to give a speech.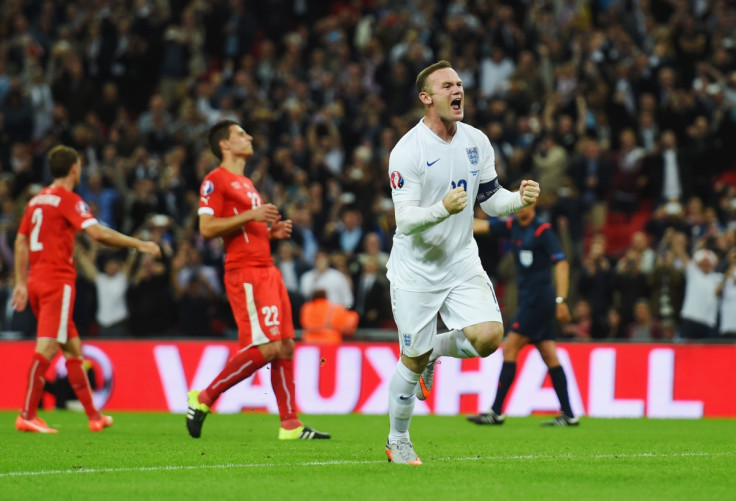 In an emotional address, the 29-year old says he is honoured to have surpassed Bobby Charlton's record as England's record goalscorer and that he hoped the young players coming through in the national team could one day match his record.
"This is such a huge moment for myself and my family and in my career. Hopefully for the team and myself there is a lot more to come, we can be successful and hopefully there's a lot of the younger lads, Harry [Kane] coming through, Ross [Barkley], Raheem [Sterling] coming through who can come close and even pass me in the future," he said. "I'm grateful, it means the world to me and thank you very much."
Rooney's 50th goal for his country came after he scored from the penalty spot in the 84th minute, following on from Harry Kane's 67th-minute strike to give England a 2-0 win over Switzerland. The result means England's 100% record in Euro 2016 qualifying continues and they are guaranteed to finish as winners of Qualifying Group E.