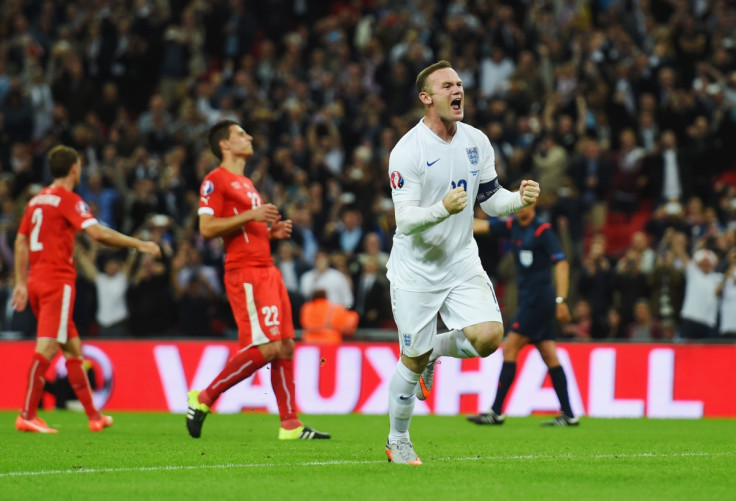 Wayne Rooney could end his England career with over 60 international goals after surpassing Sir Bobby Charlton as the nation's leading goalscorer. The Manchester United striker netted for the 50th time from the penalty spot in the 2-0 win over Switzerland and manager Roy Hodgson believes that record could be further extended.
Rooney went level with Charlton after netting against San Marino four days ago but looked set to an extended wait to break the record after a frustrating evening. But Raheem Sterling was tripped by Granit Xhaka after 84 minutes, giving Rooney his chance to make history.
Now England's outright leading goalscorer after going clear of fellow United forward Charlton, the 29-year-old could now take a firm grip of the record in the coming years. And Hodgson feels Rooney could add as many as 15 goals to his current tally before the 2018 World Cup.
"It depends how long he plays," he said after the European Championship qualifying win over the Swiss. "One would like to think we're on about 10 games a year. If he continues until 2018 you might be talking 20-30 games, with his rate of scoring you'll be looking at 10-15 goals.
"I know Wayne well enough to know that he is really delighted tonight. But I don't think he ha it is in his head how many goals can he score for England.
"You can't do much more than be number one can you? He is number one, I'd still want to say a word for Bobby Charlton who is certainly one of the finest players I will ever see play. I don't believe in comparisons, we're talking about two fantastic football players and I am just lucky that one is still playing for the team and I can still use him."