Weather bomb: What is explosive cyclogenesis battering Scotland?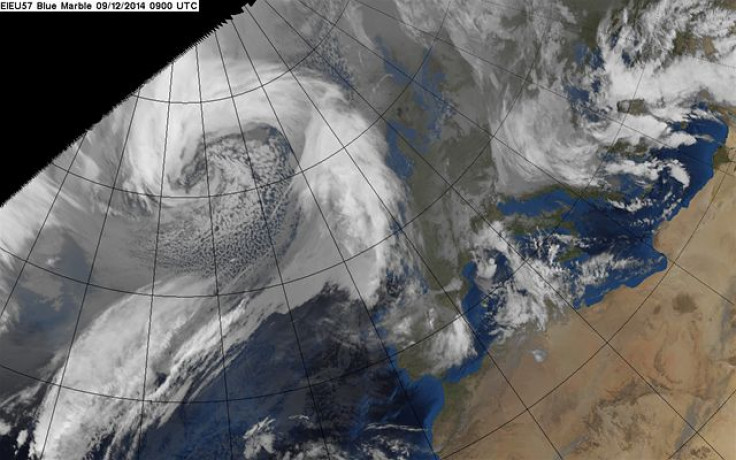 The UK is set to be hit by a "weather bomb". Scotland is expecting to get the worst of the storm, with ferry and train services already cancelled.
Northern parts of the country could see severe gales and sea swells up to 40ft and big waves, and amber weather warnings have been put in place in Orkney & Shetland, Highlands & Eilean Siar, Strathclyde and Northern Ireland.
The Met Office said widespread gales will affect the northern half of the UK, with blustery wintery showers and snow likely.
The term "weather bomb" is being used to describe the approaching storm. Although the term is used a lot in New Zealand to describe dramatic and destructive weather events, it is rarely used correctly meteorologically.
Similarly, the term is often used in North America when there is heavy snowfall or nor'easters.
But what is a weather bomb really?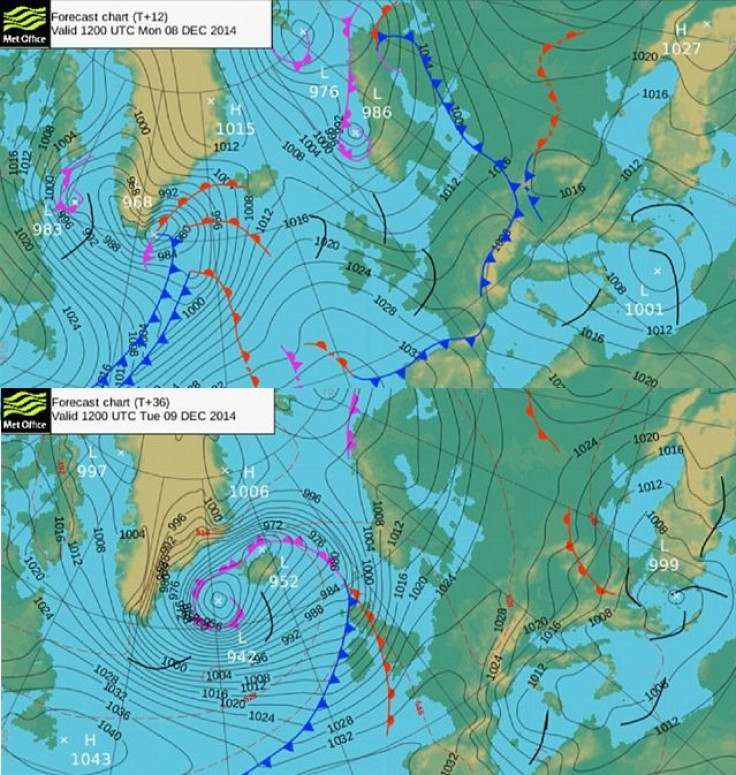 A weather bomb, also known as explosive cyclogenesis, strictly refers to a rapidly deepening extratropical cyclonic low-pressure area.
In order to be defined as a weather bomb, the central pressure inside a frontal depression should decrease by 24 hectopascals (a measure of pressure) or more in the space of 24 hours: "In certain circumstances the central pressure inside a frontal depression can fall at a very rapid rate forcing violent winds from the system known as 'bombs'," the Met Office said.
A weather bomb is not a "perfect meteorological term", the organisation said.
"A 'weather bomb' is not a perfect meteorological term but is defined as an intense low pressure system with a central pressure that falls 24 millibars in a 24-hour period.
"A better description can be more directly linked to the meteorological phenomena known as rapid or explosive cyclogenesis. This is where dry air from the stratosphere flows into an area of low pressure. This causes air within the depression to rise very quickly and increases its rotation, which in turn deepens the pressure and creates a more vigorous storm."
Why has it formed?
The forthcoming weather was caused by warm sub-tropical air colliding with cold arctic air, causing a massive temperature contrast, which drives the jet stream. The bigger the contrast, the faster the jet stream and this fast movement creates a sort of vacuum, causing pressure to fall and a storm to form.
When will it go?
The storm should ease off from Thursday. More heavy rain and snow is expected next week, but it will not be a weather bomb.
© Copyright IBTimes 2023. All rights reserved.