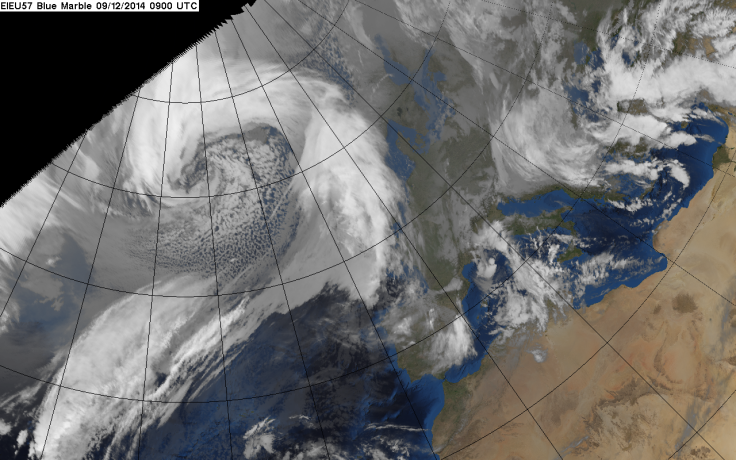 Britain prepares for a barrage of bad weather this week, with some meteorologists predicting a 'weather bomb', with four-day icy blasts, 60ft waves and blizzards.
The term 'weather bomb' was imported from the US and New Zealand. In the UK, forecasters often use the term "explosive cyclogenesis".
A weather bomb is characterised by a storm quickly intensifying and pressure rapidly dropping in the centre - by 24millibars in a 24-hour period.
This leads to exceptionally high seas, with wave heights in excess of 50 feet or 16 metres, sometimes more than twice the height of a house.
In the open ocean, some waves could reach up to 18m, but will lose energy towards the shore, according to BBC News.
The weather bomb approaching the UK is being fuelled by a strong trans-Atlantic jet stream and high-altitude winds roaring in at around 230mph.
A yellow 'be aware' warning was issued by the Met Office for the UK on Tuesday, Wednesday and Thursday.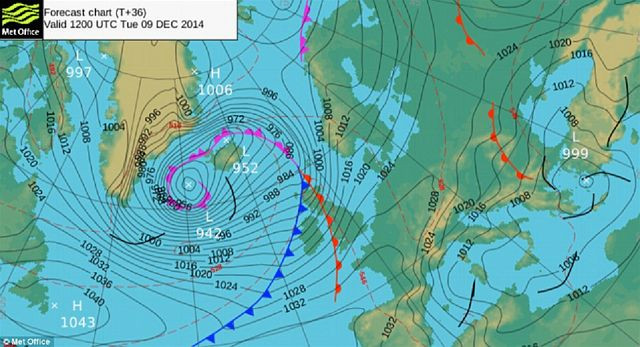 For Scotland it has been upgraded to an amber 'be prepared' warning.
Sea swells of up to 40 feet have been forecast for parts of Scotland as well as severe gales. Stornoway Coastguard has warned that the sea state could become "phenomenal", the term used to describe the worst conditions.
Very high waves are expected and islanders have been cautioned to take extra care on causeways that link up parts of the isles.
The amber warning was issued for the Northern Isles, Western Isles – with all schools and nurseries closed on Wednesday – as well as the north and west Highlands and Argyll.
The Met Office has warned of unsettled weather from now until Christmas, with periods of rain and strong winds as well as with overnight frosts.