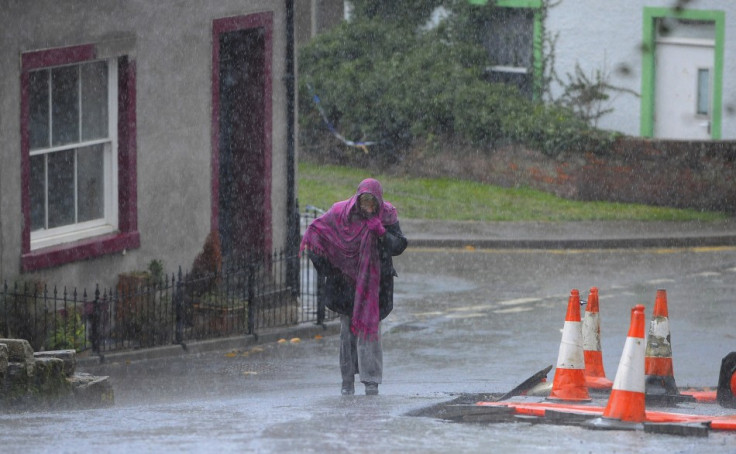 The Environment Agency issued 27 flood warnings and 108 flood alerts across the country as torrential rain and floods are forecast for several parts of the UK, with a gloomy outlook for the rest of the week.
Severe flood warnings are in place for the Midlands, along with southwest and northeast England. Residents in those areas were advised to stay away from the rivers Yealm, Axe and Bride.
The Met Office also issued a severe weather warning for parts of southwest Devon and east Cornwall. Heavy rain is expected and residents have been told to prepare for flooding.
"We would urge people to remain on alert for flooding, especially in Devon, Cornwall and Somerset. It has been raining heavily today and the situation could escalate quite quickly," said Craig Woolhouse, the Environment Agency's head of flood incident management.
A low pressure system from the west is expected to settle over or close to the UK until early next week, bringing rain and thundery showers to parts of the Midlands, as well as northeast and southeast England and East Anglia..
A band of persistent rain is also expected across northern Scotland, according to the BBC.
A 20-year-old man died after he lost control of his car in torrential rain on the A68 between Broomley Grange and Healey in Kiln Pit Hill, Northumberland.
Nearly 30,000 people were warned not to attend the qualifying session for the British Grand Prix at the Silverstone race track in Northamptonshire after rain left thousands stranded in traffic jams near the site, according to Sky News.
"Although not all places will see the heaviest of the rain, where it does fall it is likely to lead to surface water flooding and disruption to travel. The southwest of England looks the most likely area to see heaviest rainfall," Met chief forecaster Frank Saunders said.