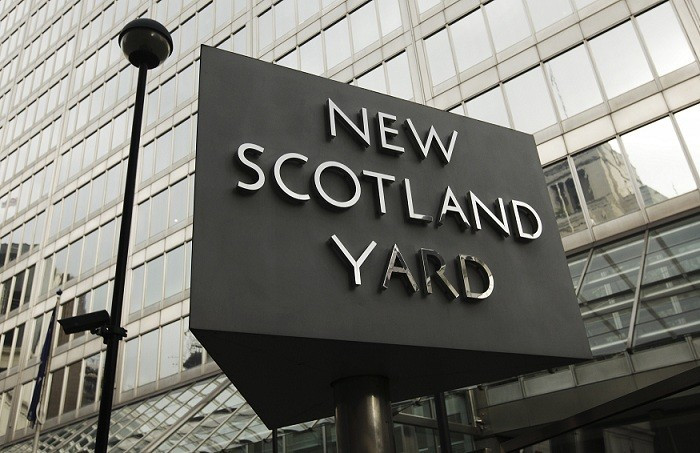 It is among the most grim tasks that police officers may face: to plunge into a sewer of internet depravity to bring to justice child sex criminals lurking in the dark corners on the web.
That was precisely what Scotland Yard's investigators at the Paedophile Unit did in their fight against a Wiltshire sex ring that led to the convictions of four men accused of child rape and other sexual offences.
Operation Rockferry was the name given to the hours police spent trawling for leads through images of men sexually abusing children and animals.
Their work resulted in the nailing of a paedophile network which included a charity worker, a soldier, a farmer and an IT trainer.
It also resulted in some of the most shocking tesitmony heard in English courts.
Working inside the Paedophile Unit takes its toll on officers. That is because the nature of the work is far removed from chasing down bank robbers.
Retired farmer Nicholas Cordery, IT trainer Anthony Flack and charity worker Peter Malpas were locked up indefinitely after being found guilty at Reading crown court for a raft of child sex offences. In total, they must serve a minimum of 35 years.
A soldier, Lance Corporal Simon Davies, will be sentenced in October for raping a nine-year-old girl 22 times.
So how was this quartet brought to justice?
As part of a permanent trawl to uncover paedophile activity, officers with Operation Rockferry searched out the places where potential sex offenders meet on websites and in chat rooms to swap pictures and notes.
When the meeting place of the Wiltshire ring was uncovered, officers could have struck at once by shutting down the lines of communication between members.
Instead, they set about building a picture of a web of relationships and links to the outside world, which led ultimately to a secluded farmhouse in Wiltshire.

It was inside its anonymous-looking walls that children and animals were sexually abused by the suspects with events captured on film and disseminated.
The next step for police was to make contact. One detective took on a false identity online and struck up an online conversation with Anthony Flack who called himself "WoofWoof" online.
As they built up an online relationship, Flack eventually disclosed that he had previously raped a child who was under 13.
He also revealed the existence of paedophile parties which a man called Nick hosted.
Still clueless that officers at Scotland Yard were recording his every word, Flack arranged to meet for sex with a man and his daughter in August 2011.
The snare worked.
When Flack turned up at the hotel with condoms, lubricant and a camera, he found police waiting for him.
They seized Flack's personal computer and found a hoard of incriminating content including paedophile images and video, along with emails and content relating to soldier Simon Davis.
He was arrested four days later and further investigations of communications between Flack and Davies identified a third man, Nicholas Cordery, who was then covertly targeted by another detective from the unit.
For nearly eight weeks officers lured Cordery by using a fictional 10-year-old girl as bait.
Eventually, Cordery boasted of "connections" who could set up discreet meetings with children.
Soon enough, the retired farmer offered his premises as a place for the fictional child to be abused. He also offered to introduce the police to other paedophiles - and named one of them as Davis, the soldier.
Then the trap was sprung. Police swooped on Cordrey.
By trawling through pages of emails and other communications, police traced a path to Peter Malpas.
"I am evil. I can't believe what I have done. I have ruined that poor girl's life and I have ruined my family's lives," Malpas was said to have told police when he was arrested.
The four were found guilty at Reading crown court. Cordery, Malpas and Flack are behind bars until they are deemed not to pose a threat to children and former Lance Corporal Davis awaits sentence on 22 charges of rape.
DCI Noel McHugh hailed officers for their arduous work in smashing the paedophile sex ring.
"This has been an exceptionally challenging and complex investigation that has covered several police force areas," he said.
"I would like to pay tribute not only to the Paedophile Unit, but to all those partner agencies that supported this case: health, social care and education authorities, other police forces, Crown Prosecution Services, and most importantly our amazing survivors [the victims].
"Everyone involved has secured compelling evidence against these highly manipulative and dangerous individuals."