Major countries are putting their leading role in web innovation at risk as a result of "excessive state surveillance" according to Sir Tim Berners-Lee's Web Index 2013.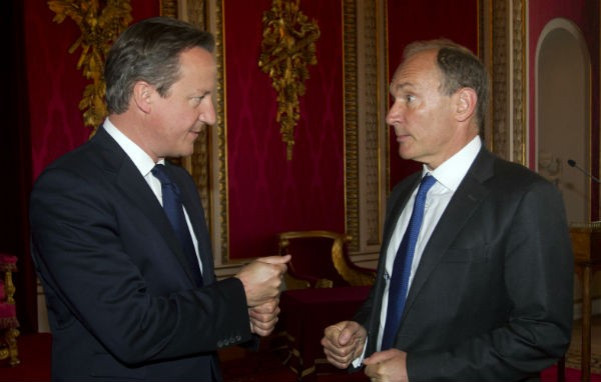 The second ever Web Index report is published today and will be assessed in a much different light to the original in the wake of Edward Snowden's revelations about mass surveillance by the US and US governments.
The 2013 Index, which is produced by the World Wide Web Foundation, reports that Scandinavian countries again lead the way in terms of web readiness, web use and the impact of the web along with the UK and US.
Sweden tops the list, with Norway in second, Denmark in sixth and Finland in seventh - with the UK, US and New Zealand squeezed in between. Iceland, France and South Korea round out this year's top ten.
Excessive surveillance
The report aims to measure the web's contribution to development and human rights globally, taking into account aspects such as web readiness, web use and the impact of the web to rank 81 countries across six continents.
However the report says that leading nations like Sweden, the UK and the USA could be putting their record in web innovation at risk by "excessive state surveillance."
The research found that 94% of countries in the Web Index do not meet "best practice standards for checks and balances on government interception of electronic communications" and that these standards urgently need to be reviewed.
Positive
The UK remains in third place on the Web Index 2013 despite falling down on privacy rights. It was however given high scores on "availability of relevant content and political impact."
On a more positive note, in 80% of the countries studied, the web and social media played a significant role in public mobilisation in the past year, and in half of these cases, had been a major "catalyst."
Sir Tim Berners-Lee, inventor of the World Wide Web and founder of the World Wide Web Foundation said:
"One of the most encouraging findings of this year's Web Index is how the web and social media are increasingly spurring people to organise, take action and try to expose wrongdoing in every region of the world."
Bold steps needed
However he warns that if governmental surveillance continues, this access could soon become limited:
"Some governments are threatened by this, and a growing tide of surveillance and censorship now threatens the future of democracy. Bold steps are needed now to protect our fundamental rights to privacy and freedom of opinion and association online."
The rights and priorities of women continue to be poorly served in the majority of countries surveyed by the Foundation. Relevant information on topics such as sexual and reproductive health, domestic violence, and inheritance remain "largely absent" from the web in most countries.
Inclusive society
Anne Jellema, CEO of the World Wide Web Foundation, pointed out that a decade after world leaders commited to using technology to build an "inclusive information society" many sectors of society remain poorly served:
"Parents in 48% of countries can't use the web to compare school performance and budgets; women in over 60% of countries can't use the web to help them make informed choices about their bodies, and over half the population in developing countries can't use the Web at all. Countries should accelerate action to make the web affordable, accessible and relevant to all groups in society, as they promised at the World Summit on the Information Society in 2003."
The survey expanded this year to include 20 new countries and features an enhanced data set, particularly in the areas of gender, Open Data, surveillance and security.
Scores are given in the areas of access, freedom and openness, relevant content, and empowerment.