The Weeknd has hit the ground running with his new album Starboy. Providing a Black Friday treat for fans, the Can't Feel My Face singer released his third LP on 25 November and it has sent Twitter into a frenzy with listeners heaping praise on the anticipated body of work.
Starboy, which features the title single, boasts collaborations with Lana Del Rey, Kendrick Lamar, Future and Daft Punk, and is available to buy and stream on Spotify, iTunes and Apple Music. The 18-track record comes more than a year after The Weeknd's critically-acclaimed second album Beauty Behind The Madness, which topped the US Billboard 200 chart in August 2015.
Fans could not wait to grab a copy of Starboy and have been listening since it was made available at midnight. One enthused: "Laid in bed and listened to the whole album from start to finish. Legendary s**t," while another impressed fan boldly described it as "album of the year".
The album left one fan particularly emotional as they revealed: "I'm actually crying at how amazing #Starboy is. So proud of you," while another gushed: "#Starboy is everything. A sexy mother****ing album. It makes me fall in love with the intensity of life." One listener even claimed Starboy to be better crafted than Beauty Behind The Madness, stating: "Im in loveeee...way better than the last album," while another weighed in: "I don't even know what to say about #STARBOY, but the WHOLE ALBUM IS AMAZING."
It seems The Weeknd, real name Abel Tesfaye, has lived up to his promise that Starboy would be his best work to date. When announcing the album in September, the Hills singer teased: "There are new inspirations on this album. The production feels aggressive but still sexy. The Smiths, Bad Brains, Talking Heads, Prince, and DeBarge play roles. We wrote it all in Los Angeles. I think it'll be the best-sounding album I've ever done. It's hard to label the sound because, when I first came out, nobody would label it r'n'b. I just want to keep pushing the envelope without it feeling forced."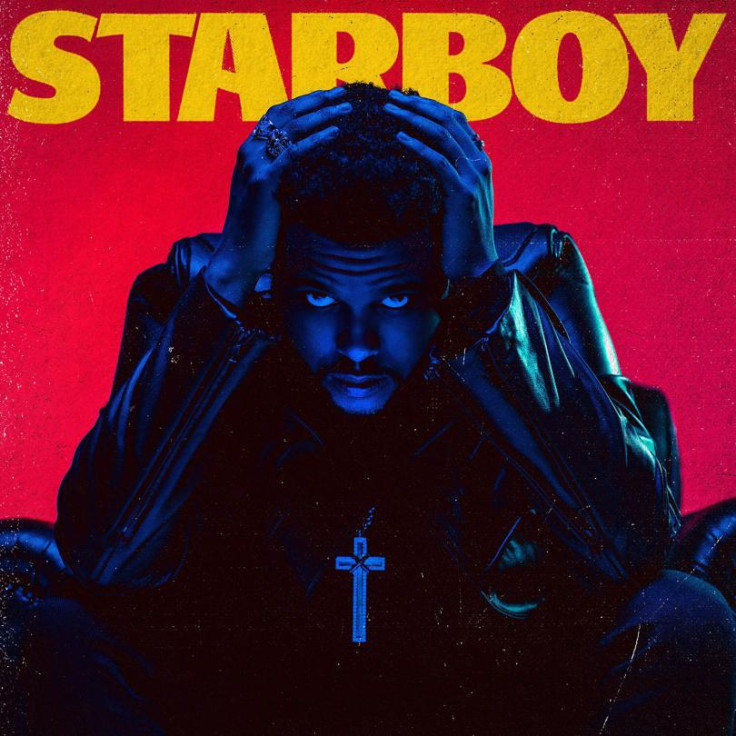 Of all the collaborations, The Weeknd appears particularly pleased with his Kendrick Lamar track Sidewalks. Discussing what it was like to work with the Grammy-winning rapper, The Weeknd told Zane Lowe on Apple's Beats 1 Radio: "He's a genius. He is really a genius. He'd walk around. He'd play the record over and over again. I played him songs, the Starboy theme of course, which he incorporated into his verse.
"He would just walk around. We had food. He's writing his verse in his head. He would go into his phone, look at it a few and then put it back and start walking around. He then at one point he went into the studio booth and I closed the door and I could hear him yelling his verse in his head. He was really committed, you can tell he put his all into it."
Watch The Weeknd's Mania short film: