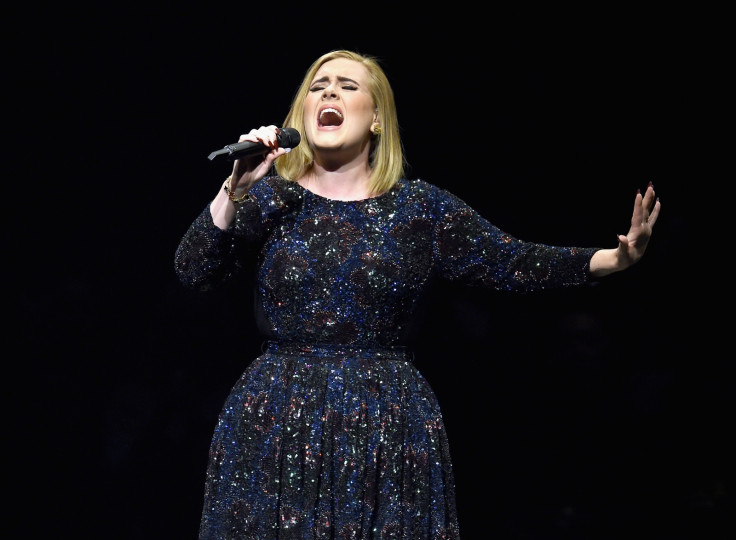 Adele has joined the list of celebrities who wanted to leave the United States following Donald Trump's election win, according to a new report. The Hello singer, who bought a £6.5million Hollywood mansion in Los Angeles back in May, was reportedly stunned by the shocking result.
A friend of the singer told The Sun, "Adele's gut reaction was to get out of LA.She was so pro-Hillary and was confident the result she favoured would happen." Adele has openly supported Hillary Clinton and urged fans to not vote for Donald Trump in many of her concerts. "Don't vote for him," the singer said during a Miami concert, according to CNN. "I can't vote but I am 100% for Hillary Clinton, I love her, she's amazing."
However, the report in The Sun has alleged that the singer is yet to make a definite decision about leaving America. The source continued, "Now some time has passed, she realises how great California is, given the schools, lifestyle and weather, and how she's not disturbed as much as she is in the UK.
"Democrats are also heavily in the majority in California, so she's surrounded by people of similar beliefs," the source added to the website. Trump was elected as the 45th president of the United States on 8 November, 2016.
Previously, Adele announced that she was planning to have another baby once her tour is over. After wrapping her 107th show off the year, the 28-year-old singer told fans, "I'm going to go and have a baby". The When We Were Young singer told the fans after a concert in Phoenix, "I'll see ya later, I'll see ya on the other side. In a couple of years when I'll be back, you won't be able to get rid of me. "
The British singer later shared a picture of an adorable Welcome Home banner made by her 4-year-old son Angelo on Instagram. She captained the photo as, "I just finished my 107 shows in 10 months. 100% live every night. I bloody smashed it, even if I do say so myself. You lot have been incredible, every night you've been so beautiful, loving and engaged.
"My band and my crew you made the whole thing turn. And my beautiful family made it easy for me to do.Big love x."