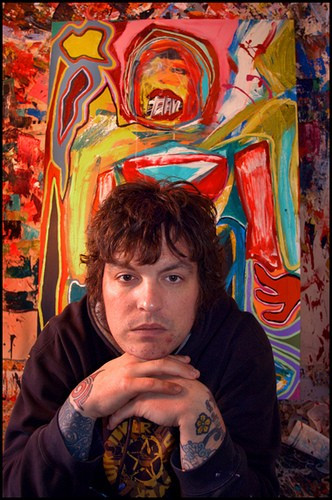 Mickey Welsh, former bassist for the U.S. rock band Weezer, predicted he would die in Chicago just weeks before he passed away in a hotel room in the city.
The 40-year old, who was found at the Raffaello Hotel over the weekend from a suspected drug overdose, tweeted the time and location of his death two weeks ago, forecasting he would die in his sleep in Chicago.
On Sept. 26, he tweeted: "dreamt i died in Chicago next weekend (heart attack in my sleep). need to write my will today."
He then added: "correction - the weekend after next."
Welsh, who was with Weezer from 1998 to 2001 before suffering a nervous breakdown, was in Chicago to see his former band perform.
He played on the band's 2001 album, known colloquially as "The Green Album," which contained hits such as "Hash Pipe" and "Islands in the Sun."
After quitting the band, Welsh went on to become an artist, moving to Burlington, Vt., with his wife and two daughters, where he worked on large-scale figures and abstracts.
On Weezer's Web site, the band remembered Welsh as a "unique talent, a deeply loving friend and father, and a great artist." adding, "Mikey was never one to shy away from the absurd, dangerous or strange, and he did so with a gusto few others had."