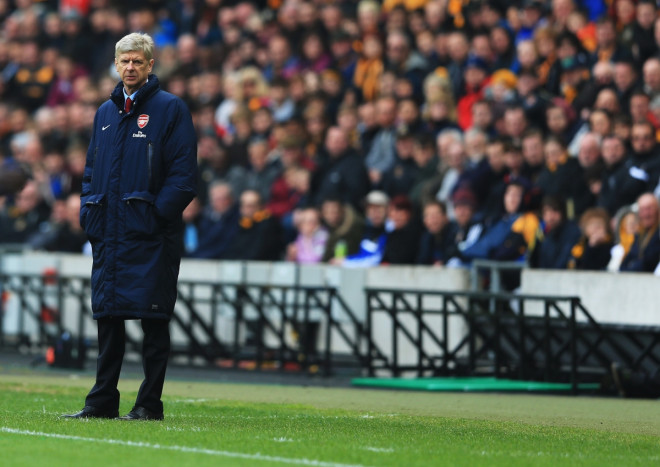 Arsene Wenger is confident that Arsenal will replace him well and not undergo the same fiasco at Old Trafford where David Moyes had to be unceremoniously sacked in his first year at office owing to his inability to replicate Sir Alex Ferguson\'s success.
The Frenchman is also in his final few years at the Emirates and his contract, should he sign one, is likely to be his last in north London. The manager has won three Premier League titles with the Gunners and four FA Cups and is the most successful manager in the history of the club.
Wenger will be hoping that he can start a new reign in north London by winning a trophy in the form of the FA Cup, which they haven\'t done in almost a decade.
Arsenal\'s failure to keep their title challenge alive this season has come under a lot of criticism from fans who have voiced the need to have a change in management. However, the managerial situation which has unfolded at United has quietened a few detractors but Wenger is hoping that when the day finally comes, it does not happen at the cost of Arsenal\'s stability.
\"I don\'t think it will be harder for Arsenal to replace me – I certainly hope not. What you want is competent people in charge at clubs and competent people demand people who have the right qualities to do the manager\'s job,\" Wenger said.
\"If instability comes too quick, you might suffer on that front.
\"But Ferguson and myself are exceptions in the history of English football. Even before, when things were more stable, not many managers served for 18 or 26 years. It is a job, by definition which is not completely stable.
\"Manchester United were even ­questioned last year. They won the title, but many people questioned it. Moyes came in at the wrong period. They did not have a good start and when you have a bad start, you are questioned,\" he concluded.