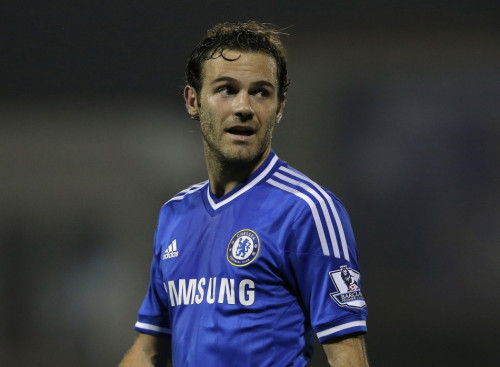 Arsenal manager Arsene Wenger has questioned the fairness behind Juan Mata's proposed move to Manchester United from Chelsea.
A growing number of reports have suggested the Spain international will complete a move to the Premier League champions on Thursday after Jose Mourinho accepted a bid of £37m for the out of favour playmaker.
Chelsea would not entertain the idea of offloading Mata during the summer transfer window, prompting theories that Mourinho held off on a deal until his side had faced United both home and away in the league and in turn boost his side's own title aspirations when United deploy Mata against Arsenal and Manchester City later in the season.
During a press conference, Wenger questioned the logic behind Chelsea's decision to sell their two-time Player of the Season to a rival and believes the manner in which Mata's proposed move is unfair on the sides around the club.
"I am surprised," Wenger said. "Juan Mata is a great player and they sell a great player to a direct opponent. Chelsea have already played twice against Man United, they could have sold him last week.
"I think if you want to respect the fairness for everybody, this should not happen. I can understand completely what Chelsea are doing and they do not make the rule, but maybe the rules should be a bit more adapted to fairness."
Mata did not train with Chelsea yesterday and reportedly said goodbye to his teammates after Chelsea accepted United's offer. Unconfirmed reports suggest Mata is currently travelling to United's Carrington training ground to complete a move that will see him become the club's record signing, eclipsing the £30.75m they paid for Dimitar Berbatov in 2008.
Chelsea stand to make a substantial profit on the 25-year-old having signed him for £23.5m from Valencia in 2011.