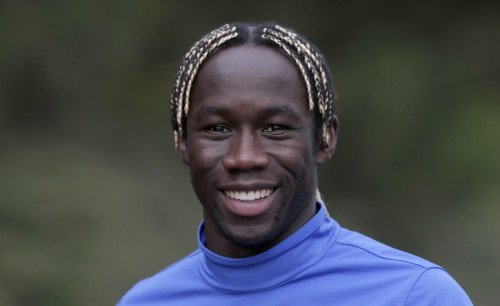 Arsene Wenger says Arsenal are currently trying to tie Bacary Sagna down to a new deal that will keep him at the club beyond the summer, insisting the defender remains committed to the Gunners despite the talks off the pitch.
Sagna is in the final six months of his deal with the club and whether he wants to stay at the club or entertain other offers, which he is now able to do, remains to be seen.
Arsenal are currently in talks with a number of players over new deals as Tomas Rosicky and Per Mertesacker are also discussing new terms with the club and while Sagna's contract appears to be the most complicated, Wenger insists that the France international will be professional in their title push.
"At the moment if Sagna doesn't extend his contract we'll have to [consider] that but [for now] we look at Southampton's game more than the long-term future," he told Arsenal media.
"We try to of course secure Sagna because for me he's a very important player for the group, but he's fully committed and as long as he stays here he will be fully committed in every single game."
Equally Sagna insists that he's fully focused on showing Wenger this season that the Arsenal squad are capable of handling the pressure as they charge towards their first silverware in nearly a decade.
"It is better for us because we can keep going forward without being under pressure," he explained.
"Everyone is talking about Chelsea and City more than us but we believe in ourselves. The other teams know we have not won a trophy for a long time and maybe they think we will drop points. They do not see us lifting trophies but that is good for us because we can keep working hard."