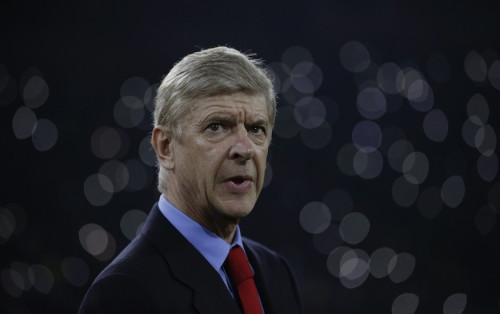 Arsene Wenger has claimed it is a blessing in disguise that his side have drawn Liverpool in the FA Cup as it will give them a chance to redeem themselves.
The Gunners were given an ignominious 5-1 thrashing at Anfield last weekend, the north London club conceding four in the space of 18 minutes.
The Gunners were cautious in their next game against Manchester United and Arsene Wenger is confident that they have put that loss behind them and are ready to bounce back with a stronger performance.
A win here for Arsenal will knock Liverpool out of the cup and will give them some much needed belief after the battering they suffered at Anfield. The Gunners will face Bayern Munich in the Champions League in midweek and Wenger is likely to rest a few players for the FA Cup clash to preserve them for the game against the European Champions.
"I would say it is the first team we want to play. When you can put things right, you want an opportunity to do that and we have an opportunity," Wenger told www.arsenal.com .
"We have got it out of our systems because our main frailty at Liverpool was that we conceded goal after goal in 20 minutes. On Wednesday night we came back to our usual defensive stability. But these guys are winners. When they lose in that way, believe me, they are hurt, " he explained.
Wenger revealed that his team were nervous going into the next game against Manchester United.
"You can say what you want, when you just conceded five goals you do not go into the next game and act like nothing happened," Wenger revealed.
"But I feel that we got the mental response I expected from the team, they were hugely committed. With a bit more confidence we would have been a bit more composed on the ball in some situations in the game that could have had an influence on the result in the end," he said.