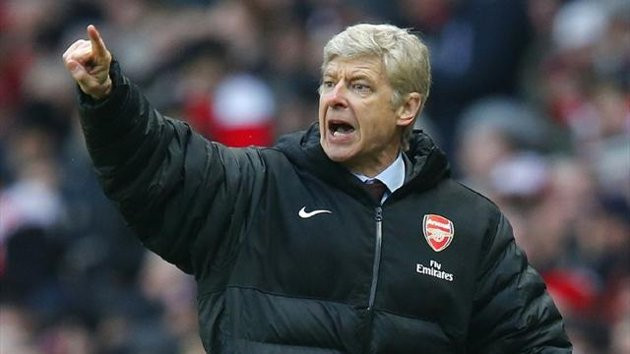 Arsene Wenger has heaped praise on Mesut Ozil following the German's performance against Everton where he scored and assisted a goal to lead Arsenal to the semi-finals of the FA Cup.
The midfielder has been criticised in recent weeks for his performance, especially against Bayern Munich, where he failed to score a penalty. The Gunners, who were taking the game to the European Champions till that point, wilted following the miss and eventually succumbed to a tie-ending 2-0 defeat at the hands of the Bundesliga leaders.
The playmaker was eventually dropped from the squad against Sunderland and Stoke City, but has finally shown against Everton that he has the potential to live up to the £42.5m fee Real madrid demanded of him.
Ozil opened the score for Arsenal in the seventh minute and finished off a brilliant night with an assist for substitute Olivier Giroud in the final few minutes of the game.
Wenger believes that the goal will give him confidence but was enthused by the determination he showed to track back and do the dirty work, something which has been amiss from his game since his transfer to the Premier League.
"Of course it's important for him he took his chance because sometimes you want him to take the chance because he always looks for the good pass. I hope that will encourage him," Wenger told www.arsenal.com.
"What I liked with him is that physically he looked regenerated, having more power in his runs. As well I liked that he did a lot of dirty work for a player like him, that means he tracked back in the first half - especially on the counter attack he came back with long runs. When he behaves like that of course you have a better chance to win the game," he added.
Meanwhile, the Frenchman revealed that Giroud was on the bench for tactical reasons as he wanted the striker to have some rest before a big game against Bayern Munich next week.
"He was on the bench for what reason? He has played many games. For the rest, he has come on and showed he can score goals when he comes on. Yes [he needed a rest]. Ozil was on as well on the bench. He played at Stoke, Ozil was on the bench," he concluded.