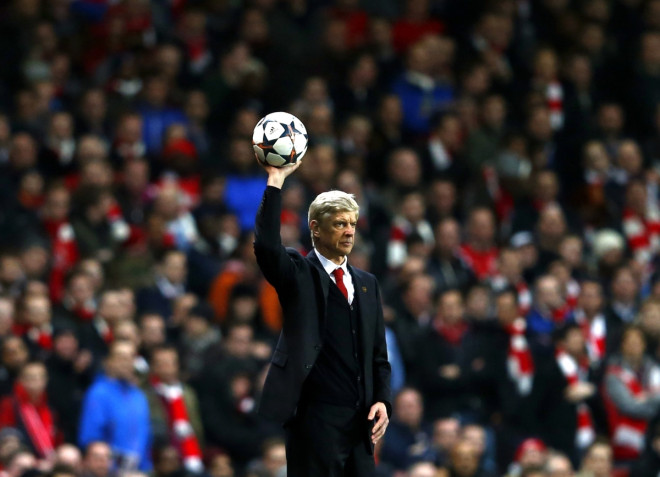 Arsene Wenger has hit back at fans and pundits for passing judgement on him and his players after their 6-0 battering at Chelsea.
The Gunners failed to keep their title challenge alive following a 2-2 draw with Swansea City which scuppered any hopes they had of closing the gap on league leaders Chelsea. Arsenal, who were on top of the league for a better part of the season in the first half have capitulated yet again, something which has been a characteristic of their performances in the last few seasons under Wenger.
The Gunners suffered a similar fate in 2007/08 when in spite of holding a five point lead over their rivals in February, they failed to capitalise on their form and finished second to Manchester United who closed the gap on them in the final stages. However, Wenger is unwilling to give up on his players and believes that his team will come good in the upcoming season when they will have most players back from injury.
"We live at the moment in a permanent assessment from everybody and definite judgement always. We have to let people judge, assess and criticise - we find plenty of people who can do that, I do not worry about that too much. I just do my job and focus on the next game, and I will let people assess and judge. They know much better than I do, so I will leave them the job," Wenger told www.arsenal.com.
The Frenchman adds that it is important now for the players to focus on the next game and not lose sleep over the title, which is out of their grasp for now. The Gunners face Manchester City on Saturday at the Emirates, where a loss will make them wary of the threat posed by Tottenham Hotspur and Everton for a top four spot.
"We have to do as well as we can and accept our position at the end of the season. But at the moment [our focus] is to recover from a high disappointment and recover for the next game. It is a huge game," he added.