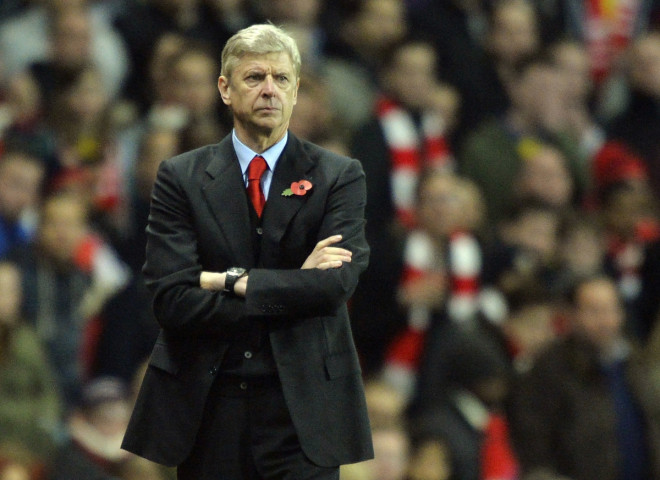 Arsene Wenger has said he expects his team to bounce back from their latest setback, a 1-0 defeat to Stoke City, but expressed his disappointment at their failure to perform.
The Gunners' defeat to Stoke City was their fifth this season. John Walters' penalty for the home team left the Gunners four points behind Chelsea and allowed Liverpool to take second spot on goal difference.
Arsenal, who led the race for much of the campaign, are on the verge of imploding yet again as they chase their first title in almost a decade.
Arsenal have a slew of tough fixtures in the next few weeks, with Everton in the quarter-final of the FA Cup, followed by games against Tottenham, Chelsea, Manchester City and a trip to Merseyside to face Everton again in the league.
Sandwiched in between is a trip to the Allianz Arena to face Bayern Munich, where they face the task of beating the Bundesliga leaders by a margin of more than two goals.
Wenger insists that the onus is on the players to perform when they have to.
"We didn't produce the performance that we wanted. To win a title is when you are expected to perform. You have to perform - it's as simple as that. I don't assess them [Arsenal's title chances] at all because I think what he have to focus on is our performance and play well in the next game," Wenger told www.arsenal.com.
Ozil started on the bench for the Gunners.
"He has played many, many games," said Wenger. "He came on at the right moment I think. But we just conceded a goal. When we started to pin them back on that long ball we were dominating. We had some dangerous situations even if we did't have any clear-cut chances but we conceded that penalty."