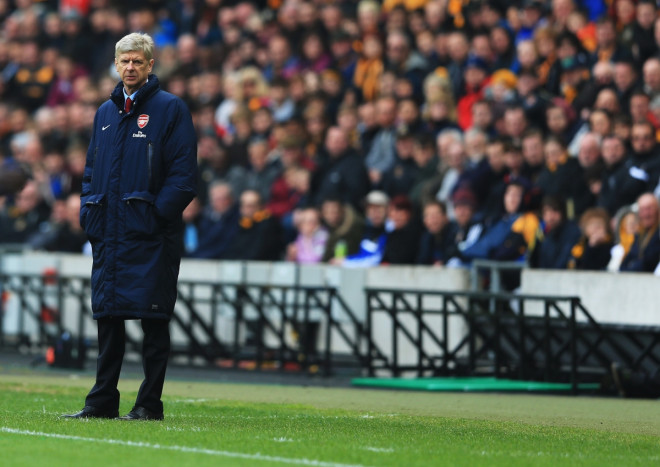 Arsene Wenger believes that injuries to key players was the turning point in their season which saw them relinquish their title challenge for yet another scrap for a top four spot.
The Gunners were top of the league table for major parts of the first half but failed to keep up their tempo after losing the likes of Aaron Ramsey, Jack Wilshere, Mesut Ozil, Laurent Koscileny, Theo Walcott and others to injuries at a crucial point in their season.
The loss of Ramsey and Walcott hurt them the most, with both players capable of running behind the last man, something which Ozil would have thrived on.
Both players were in brilliant form before going off injured and their absence dried up the goals and the threat in behind the opposition, as the Gunners succumbed to a 6-0 thrashing at Chelsea and a 5-1 beating at the hands of Liverpool.
Arsenal's win over Newcastle has more or less guaranteed their participation in the Champions League next season but with the Gunners only seven points behind the leaders, Wenger is left wondering what could have been if they had their players fit for the run-in.
When asked for his thoughts at having Ramsey and Ozil back, Wenger told www.arsenal.com," I think they make a difference, but at the same period we had Walcott, Wilshere, Ozil, Ramsey and Koscielny all out. Of course you can sometimes miss one or two, but four or five? Every team feels that."
"One more win will be top four for sure. It will show that the club has been consistent over the years, but we want more. Overall this season I think we have been 17 times top of the league, but at the crucial period of the season we have lost many players.
"We have got to the FA Cup final having played against Liverpool, Everton, Tottenham and in the Champions League we went out against Bayern with 10 men. We have shown we have potential, but we want more next season and hopefully we can do it. But first let's finish this season," he concluded.