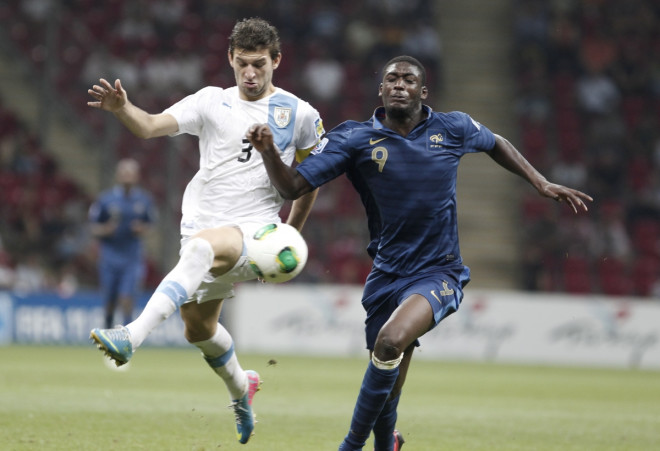 Arsene Wenger is confident Yaya Sanogo can have a decisive role to play in Arsenal's push for silverware this season, identifying his quality as one of the key reasons behind his decision to not sign a striker in January.
The 21-year-old was handed his European debut in the Gunners' 2-0 loss to Bayern Munich on Wednesday night having previously made just four appearances for the club following his summer arrival from Auxerre.
Questions were asked when Wenger opted not to sign a striker with much of his side's goal scoring burden resting on the shoulders of Olivier Giroud. But with Sanogo in the squad, the Arsenal boss believes he is fully stocked.
"I think he is ready to make a big difference," Wenger told a press conference. "He hasn't played many games and he can make a huge contribution until the end of the season.
"It played a big part (in my decision not to sign a striker) because you compares the potential arrivals with his qualities and that was for me in favour of Sanogo."
Eyebrows were raised when Wenger decided to drop Giroud for his side's first leg Champions League clash mid-week. After a week where the France international had been embroiled in off-field issues, many suggested he had been taken out of the limelight but the Arsenal boss dismissed such suggestions, insisting his striker remains as focused as ever.
"Giroud is completely focused," Wenger added. "He is a strong, strong man, I must say. I've seen many people and he is a strong guy.
"We know our weaknesses and strengths. Some of us when we have problems outside the field use the pitch to forget about our problems and some of us are different. But he is focused completely on the match."
Arsenal, who current sit a point behind Premier League leaders Chelsea in second, host Sunderland