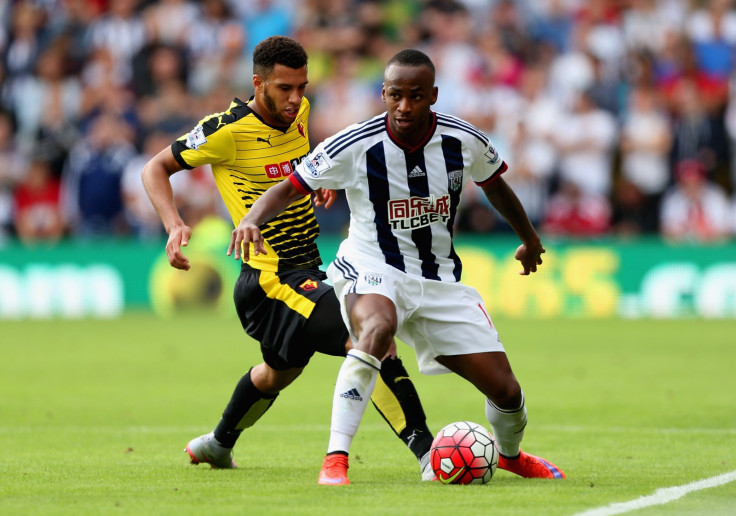 West Bromwich Albion have confirmed they have rejected an offer for Tottenham Hotspur for Saido Berahino, warning the north Londoners selling the striker is \"not on our agenda\". While Tottenham have strengthened their attack in the form of ex-Lyon forward Clinton Njie, Mauricio Pochettino is still reportedly keen to add more firepower to his squad. The Mirror suggest Spurs have tabled a revised offer of £20m ($31m) for the England Under-21 international but the Baggies insist they have informed Tottenham chairman Daniel Levy that he is wasting his time.
West Brom chairman Jeremy Peace wrote in a statement released through the club\'s official website: \"We have no interest in selling Saido which is what I have told Daniel Levy. I know we are living in an age where no club can say \'never\' about the possibility of selling a player. However, the prospect of selling Saido is simply not on our agenda. We are going forward with Saido very much in our plans and still striving to add players to improve the balance of our squad.\"
Speaking after his side\'s goalless draw with Watford on 15 August, manager Tony Pulis appeared to leave the door open for the 22-year-old to leave the Hawthorns before the summer transfer window closes, insisting a \"special\" offer could force the club\'s hand. \"If there\'s an unbelievable offer for Saido then nobody turns it down,\" Pulis said, according to Sky Sports. \"Tottenham didn\'t turn it down for [Gareth] Bale, Manchester United never turned it down for [Cristiano] Ronaldo – you just don\'t do it.
\"To say he\'s not going to go is wrong for me, but it\'s going to have to be something special. We don\'t want him to go, I personally don\'t think it\'s right for him to go. He\'s playing regularly here and he\'s almost the main man.\"