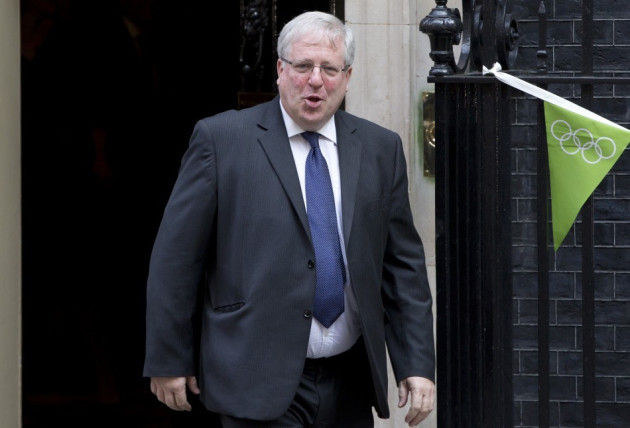 A toy company put in a bid for the West Coast Main Line at the height of the franchise fiasco over who should run the railway.
Bigjigs Toys, based in Folkestone, Kent, made a proposal to take over the West Coast line in October as the public row between Virgin, FirstGroup and the Department for Transport (DfT) grew more heated.
The company said: "A few months back it was highly publicised that the West Coast Main Line was in disarray. First it was awarded to FirstGroup and then taken away and then we were told Virgin were going to run the line until 2014.
"We wrote a letter to transport minister Patrick McLoughlin to see if our bid for the West Coast Main Line was any better."
In its proposal, Bigjigs Toys said it could offer a free service as its trains run on enjoyment. It also said it would have no delays as its tracks would not be affected by snow, sun, rain, wind or leaves.
It also highlighted a faultless safety record: "We have never nor never will have an accident. Our track and all of our trains are tested under the highest scrutiny and have to be fully compliant with safety regulations at all times."
Bigjigs Toys said the company should be regarded as a "serious candidate".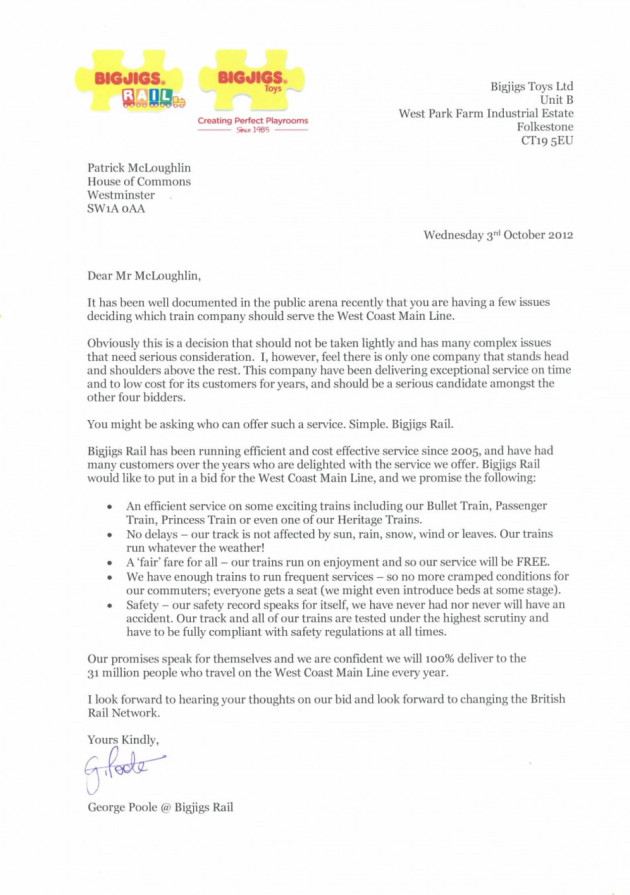 The DfT responded just before Christmas that there were some "necessary bureaucratic hurdles" that needed to be addressed before Bigjigs could run a service on the national rail network.
Mark Reach, private secretary for the DfT, said: "While perfect for the in-home market, wooden carriages are unlikely to meet crashworthiness standards for operation on the heavy rail network. Aluminium might be a better bet.
"From my inspection, the carriage bodies are attached rigidly to bogeys. To take advantage of higher speeds on the WCML, it will be necessary to retrofit a tilting mechanism.
"Notwithstanding the above, your vibrant livery would certainly brighten up the railway. Good luck refining your proposal."
Bigjigs Toys said it would make the few "minor changes" to its proposals and resubmit its bid.