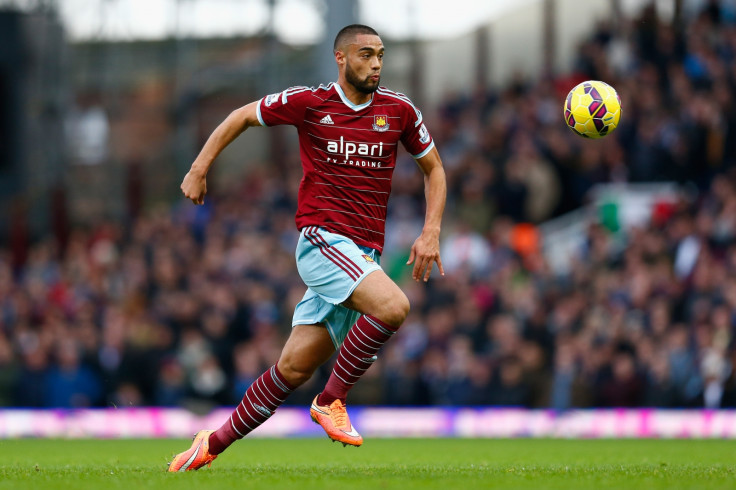 West Ham manager Sam Allardyce has confirmed James Collins, Winston Reid and Matt Jarvis are available for the London derby against Tottenham on Sunday 22 February but new signing Nene is not ready yet.
The Hammers visit White Hart Lane after a disappointing FA Cup 4-0 defeat against West Bromwich Albion at the weekend.
Allardyce is confident on returning to winning ways in the Premier League and admits having Collins and Reid back is a huge boost to the challenge.
The centre-back starting duo have been unable to play since last month due to hamstring problems, missing the last three games while being replaced by midfielder Cheikhou Kouyate.
"Having those players back for us is huge. If we avoid further injuries we'll have a good rest of the season," Allardyce said according to Sky Sports, while also confirming the return of Jarvis.
However, and even though chairman David Gold tweeted on Thursday that new signing Nene "is fit and ready" for the London derby, the manager has now claimed the forward will need around 10 further days before he is ready to play.
"Nene isn't ready physically yet. He's just started training with us, it'll be about 10 days maybe two weeks before he's ready," the boss claimed.
"It's great to have a player like Nene, with his CV, at the club. We're all looking forward to seeing him play."
Allardyce has also admitted that Spurs in-form striker Harry Kane is the man to stop while with West Ham eighth in the table he expects to repeat last year's success at White Hart Lane when his side won 3-0, to keep pushing for the Europe places.
"Harry Kane is the main danger man. He didn't start last night [in the Europe League draw against Fiorentina] so we expect him to be ready for Sunday," he said.
"Everyone knows about the importance of West Ham against Tottenham games. The 3-0 win away last year was the one of the best results in my time here.
"It's a massive game for us, we all know that. We have to convert more draws into wins. That's the reality if we want to get into Europe, which I think we are capable of."