West Ham United captain Mark Noble has said he expects the club's last match at the Boleyn Ground against Manchester United will be an emotional occasion and that fans will be in full voice to cheer on the team at Upton Park for the final time before their summer move to the Olympic Stadium.
The Hammers have played at the Boleyn Ground on Green Street since 1904, but will play at the 60,000-seater Olympic Stadium in Stratford from next season. Their final match at Upton Park is against Manchester United on 10 May, but midfielder Noble told IBTimes UK that the move hasn't yet sunk in.
"I don't think it will be real until we actually go there [to the Olympic Stadium] for the first game against Juventus. This place [the Boleyn Ground] is still here, it's still visible, and when you move home, you think 'home's home' until you move on," he said.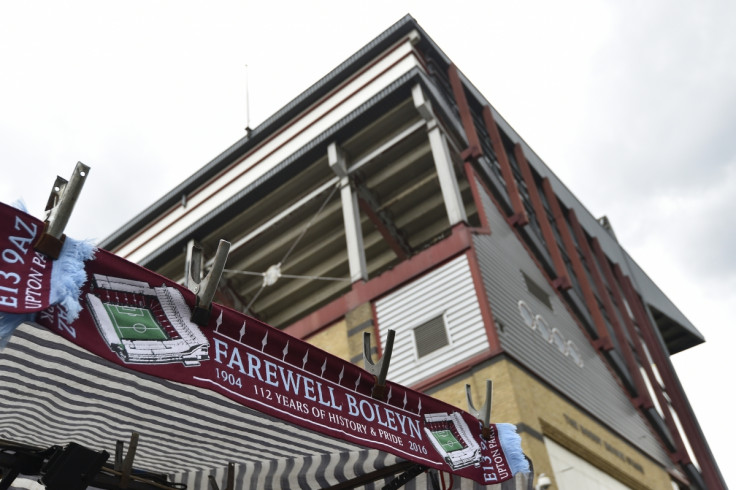 The 29-year-old is a local and has played for the club he grew up supporting since making the first team in 2004. Noble said that he expects a charged atmosphere for the game, especially when I'm Forever Blowing Bubbles, the club's anthem, is sung for the last time at the stadium by supporters.
"Emotional for sure, 100%. The last time that you know people are going to be singing Bubbles. The last 10 seconds before kick off, I reckon people are going to lose their voices they're going to try and sing it so hard. It's going to be an amazing occasion, not only for us but I think it's going to be pretty special for Manchester United as well to be involved in that," he said.
West Ham's final match of the season will be against Stoke City on 15 May, with the Irons currently sitting 7th in the Premier League table. Their first match at the Olympic Stadium will be a friendly against Italian giants Juventus on 7 August.