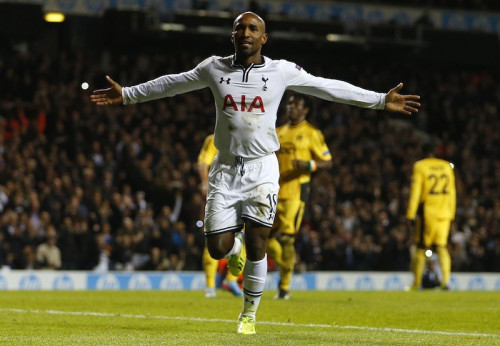 West Ham United legend Tony Cottee believes the return of Jermain Defoe from Tottenham Hotspur in the January transfer window would help the Hammers escape relegation from the Premier League.
The Boxing Day defeat to Arsenal dumped Sam Allardyce's in the bottom three, after a dismal run of one win in 11 games.
Having scored just 15 goals in 18 league matches, West Ham are among the lowest scorers in the league, a situation accentuated by Andy Carroll's prolonged absence and Modibo Maiga's goalscoring drought.
Allardyce is expected to make signing a new forward a priority in the January transfer window and Cottee believes West Ham should try and lure Tottenham forward Defoe back to Upton Park, where he began his career.
"We all know where West Ham's problems lie this season, and that's their inability to score goals," he told talkSPORT.
"But I think everyone has got to be patient. It's been difficult for Sam Allardyce, purely because the focal point of the team is Andy Carroll, and they haven't had him.
"Sam desperately needs Andy fit, and if they can't get Andy fit then I hope the board will back him and give him some spending money for January.
"But it'll be difficult, because the January window isn't a window where you can get who you want, you can only get who is available.
"Personally I'd love to see Jermain Defoe come back to West Ham, I know he would score the goals and he'd keep us in the Premier League.
"Maiga has had his chances, he got a really good goal against Tottenham, but it was his first goal in a year, and that's unacceptable as a striker. You can't go a year and only score one goal, it's ridiculous.
"They've got to get someone in with a proven track record, they're not in the position to take a chance on someone who has never played in the Premier League."
Despite the departure of Andre Villas-Boas, Defoe has slipped further down the pecking order at Tottenham, with Emmanuel Adebayor preferred up front alongside Roberto Soldado in a new-look Spurs team under Tim Sherwood.