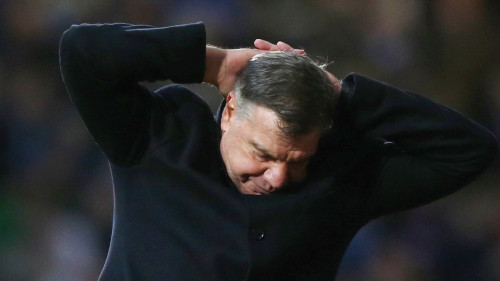 West Ham United manager Sam Allardyce says the club have failed in bids to sign Monaco forward Lacina Traore and Arsenal captain Thomas Vermaelen as the club's troubles continue to swell.
Defeat to Newcastle United on Saturday saw the Hammers slip into the bottom three again after the sixth loss in their last nine league games, a run which has included only one win.
Despite welcoming back Andy Carroll back from long-term injury, Allardyce is determined to sign new players in the January transfer window to offset West Ham's injury crisis.
Roger Johnson has joined West Ham on loan from Wolverhampton Wanderers and Carlton Cole has signed an 18-month contract after impressing during a short-spell but Allardyce has been frustrated in bringing in additional players.
Monaco forward Traore was expected to become the third New Year addition subject to earning a work permit but now appears unlikely to join while Allardyce had staged an audacious bid for Arsenal defender Vermalen, who is out of favour at the Emirates Stadium.
However the West Ham manager said following the 3-1 loss to Newcastle: "It's unlikely [we can sign Traore] by the sounds of it. [Any other club] can apply for a work permit like we did.
"They would have to do a separate application." "We're finding it extremely difficult (to bring players in)."
On Vermalen, Allardyce added: "I think under the circumstances at Arsenal with the situation they're in with the Champions League and cup matches, they've had to use him as soon as any of the two defenders are injured.
"I don't think there's any chance we'll get someone of his quality, but it would be nice if we could. I'll keep going and hope we get some [new players].
"We had a terrible day [on Saturday] when we thought a player was going to sign for us and then I found out he wasn't, but there you go."