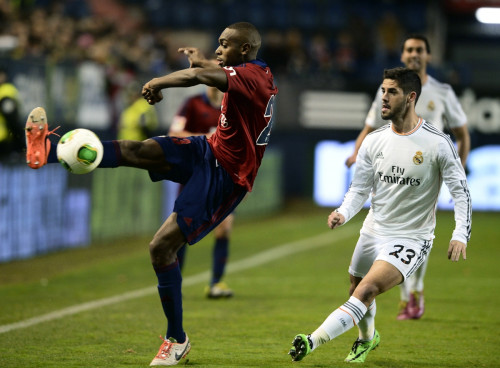 Osasuna sporting director Petar Vasiljevic has told of how West Ham United pulled out of a deal to sign midfielder Raoul Loe after clinching a loan deal for AC Milan's Antonio Nocerino.
The Hammers clinched a double deal on Saturday having also signed Marco Borriello on loan from Roma to help bolster their survival bid.
But in signing Nocerino, they were forced to pull the plug on a move for Loe after the player had travelled to London ahead of a medical with both West Ham and Osasuna having agreed a fee.
And the La Liga are understandably furious with West Ham for their unprofessional attitude.
"Everything that has happened has surprised me," Vaailjevic said. "It was all done and we left it with them. I cannot understand how a club at that level can negotiate and work in a two-faced way like that.
"It was a real shock how a club at this level was doing this. But every club know how things go and it was the same with this. We thought the subject was concluded and felt the talks had been completed.
"I want to explain what happened with Raoul Loe and how strange things became throughout the negotiations. The club received a firm offer from West Ham and we reached an agreement.
"It was then left in the player's hands to go ahead and pass the medical. He travelled to London with his agent where they waited and went to a hotel. Up until then everything went well.
"The following day when they had to undergo the tests they pulled out of the deal, blaming it on the fact that they signed someone else.
"I was then sent an e-mail confirming that West Ham had chosen to go with another player with different conditions and was a deal they had been working on for several weeks. It was a loan deal that they said was completed and gave their apologies."
The news comes after Leeds United boss Brian McDermott confirmed that West Ham had pulled out of a move for Ross McCormack.
Having made three additions in the window, including Roger Johnson on loan from Wolverhampton Wanderers, manager Sam Allardyce has confirmed the club's transfer business is over.