Chelsea are the latest club to be embroiled in Her Majesty's Revenues and Customs investigation into corruption in football. West Ham United and Newcastle United's stadiums and training complexes were raided by HMRC, who have arrested 'several' people within the football industry in relation to income tax and national insurance fraud.
Chelsea were not raided by the department and have not been accused of any wrongdoing, according to The Daily Mail, though officers did ask for information to be handed over. A spokesperson for the club said: "In connection with its wider investigation, HMRC has requested certain information which the club will provide."
HMRC's approach towards Newcastle and West Ham has been far stronger. Along with the raids, Newcastle managing director Lee Charnley, Mike Ashley's right-hand man in the north east, has been arrested as part of the investigation, into the clubs' transfer dealings.
Charnley has been at Newcastle since 2008 and played a huge role in luring Rafa Benitez to the north east. The 39-year-old has a huge say regarding player arrivals and departures and is one of a number of arrests made by HMRC, though he is the only one to have been named at this point.
The investigation is unlikely to affect Newcastle's promotion to the Premier League, but both the Magpies and Hammers could be hit with a points deduction next season if they are found to have deliberately breached league rules. No charges have yet been made.
180 of HMRC's officers were deployed across the UK and France on Wednesday, while mobile phones, computers and documents were seized.
A statement from HMRC read: "We have arrested several men working within professional football industry for suspected income tax & national insurance fraud.
"180 HMRC officers have been deployed across the UK and France today. Investigators have searched a number of premises in the North East and South East of England and arrested the men and also seized business records, financial records, computers and mobile phones.
"The French authorities are assisting the UK investigation, have made arrests and several locations have been searched in France.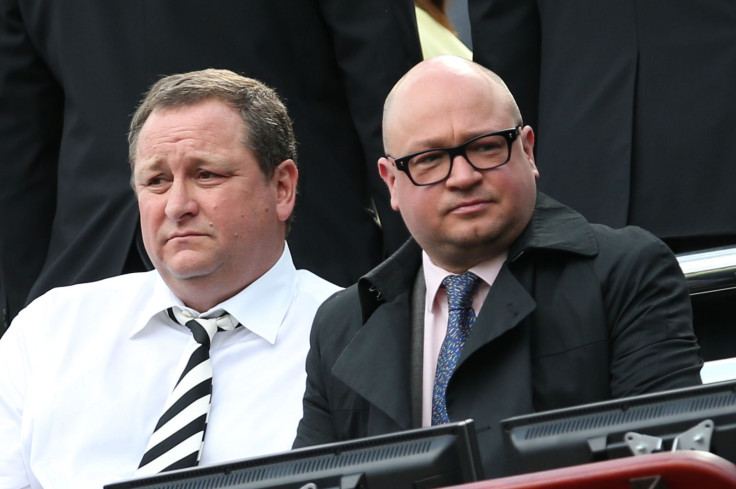 "This criminal investigation sends a clear message that, whoever you are, if you commit tax fraud you can expect to face the consequences. As this is an ongoing investigation HMRC is unable to provide any further detail at this time."
West Ham United say they are "cooperating fully with HMRC to assist their enquiries" but will make no further comment for the time being. Newcastle, who only achieved promotion on Monday, are yet to comment. Their training ground, Darsley Park, was also raided by HMRC.
The investigation is the latest setback for Ashley since he took charge of Newcastle in 2007. The founder of Sports Direct, once popular with the supporters at St James' Park, has been the subject of major fan protests during his time in the north east and actually put the club up for sale in the autumn of 2008.
Like many Newcastle fans, a substantial portion of West Ham supporters have voiced their discontent with owners David Gold and David Sullivan in recent months. The former Birmingham City chiefs have been roundly criticised for their handling over the club's move to the London Stadium, but despite the ongoing ground troubles the adult industry gurus remain fully committed to the East London outfit and are hoping for Champions League qualification in the next few seasons.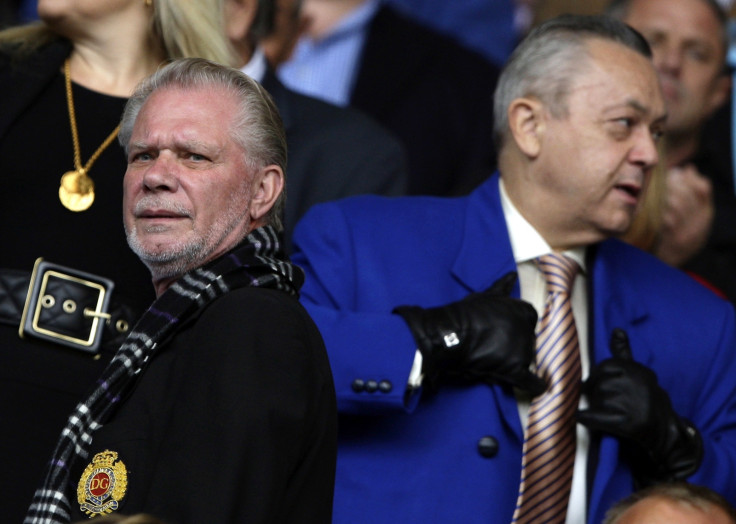 A report from the House of Commons regarding the collection of tax from high net worth individuals in January this year revealed that HMRC had ongoing enquiries about image rights on 43 footballers, eight agents and 12 clubs.
The report also revealed that some clubs were failing to provide HMRC with important data, despite having a 'voluntary agreement' with the Premier League to do so.
West Ham unfortunately have a history when it comes to questionable moves in the transfer market. They were fined £5.5m in April 2007 after being found guilty of withholding vital documentation over the ownership of Carlos Tevez and Javier Mascherano.
The Argentinian's were part-owned by Media Sports Investment, a company headed by well-known agent Kia Joobrachian, a major detail that was not immediately made clear by former Hammers chairman Terence Brown and managing director Paul Aldridge. Many thought the club were lucky to avoid receiving a points deduction.