West Ham United a possible destination for Arsenal's Jack Wilshere, says Ray Parlour
Wilshere has recently lost his place in Bournemouth's starting line-up.
Former Arsenal midfielder Ray Parlour thinks Jack Wilshere may end up moving to West Ham United at the end of the current campaign. Wilshere is currently on loan at Bournemouth and has managed to stay largely injury-free, though he has lost his place in the starting line-up at The Vitality Stadium in recent weeks.
The 25-year-old has made 24 appearances for Bournemouth so far this season after featuring just twice in the Premier League for the Gunners in the previous campaign. His contract in north London expires at the end of next season and Parlour, who was part of Arsenal's famous 'Invincibles', says clubs will be queuing up to secure his services.
"I know he's not playing at the moment, but I think a lot of clubs would be very interested in him [Wilshere]," Parlour told talkSPORT, relayed by Football.London. "The most important thing was to stay fit and he's done that. He's had a few niggles but every player gets them but he's stayed away from long term injuries.
"I think West Ham have been mentioned, his dad is a big a West Ham fan, that might be a move. Their midfield does need a little bit of strengthening."
Despite falling slightly out of favour on the south coast, Bournemouth manager Eddie Howe is still keen on signing Wilshere on a permanent deal from Arsenal. Despite clubs usually having to pay a premium for English talent, Parlour thinks Wilshere may be available for around £10-15m, due to the lack of length on his contract with the Gunners.
West Ham and Bournemouth are not the only sides believed to be interested in the England international; Manchester City boss Pep Guardiola has long admired Wilshere, is keen to work with him and has recently expressed a wish to have more English players in his team.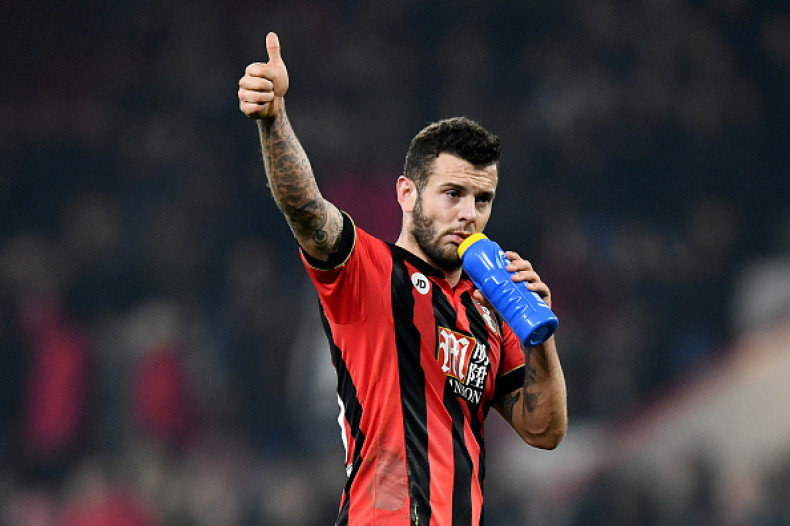 "Bournemouth will be interested too as I am sure he's been great for the dressing room," added Parlour. "He wants to get back in the England squad so he needs to play on a regular basis. Whether he gets it at Arsenal, I don't know.
"He's got a year left, so he'll be cheaper than if he has three years left on his deal so maybe a club can nick him for £10m to £15m, he's got to be worth that. He's probably on £80,000 a week so you have to match that but if you can get him and keep him fit, in this market it's a great deal for a club to get him."