What is acute lymphocytic leukemia? Rare cancer type making 6-year-old bleed from her eyes
The desperate parents of Dhanika Tripura are now pleading for help after their daughter's health deteriorated drastically in just six weeks.
A six-year-old girl from the north-eastern Indian state of Tripura was born healthy and had been living a normal life until six weeks ago when she complained about itching in her eyes.
According to doctors, Dhanika Tripura is suffering from acute lymphocytic leukemia, which has left her in pain with protruding and bleeding eyes. The latest pictures of the child show how the disease has worsened in just few weeks.
Dhanya Kumar Tripura, the girl's father, is a labourer and earns around 1,000 rupees (£10) per month. He told the Daily Mail: "Her condition brings tears to my eyes. I cannot even look into her eyes and talk to her anymore. Her eyes look so horrible. Her pain and condition breaks my heart and as a father it is tragic to see a child suffering like this."
He said that initially Dhanika complained about itching and rashes in her eyes, but she later developed a fever and her "eyes started swelling and eventually grew to such a big size".
"We took her to several doctors in our village but none could help. This all started approximately 45 days back and within no time her condition has increased to a level that we now worry for her life," the father added.
After knowing about the girl's condition from social media, a charity group called United Tiprasa Forum (UTP) has come forward to help her in her treatment.
"We went up to see her and were shocked by her condition. Her family did not even have proper knowledge where to go and who to approach, let alone getting her treatment done," Sajal Debbarma, 36, from the UTP said.
Oncologist Dr Munilima Hazarika, who is treating Dhanika at a hospital in Guwahati city of Assam state, said: "Her condition is still critical. We have started the chemotherapy a few days ago but her survival chances are only about 10 per cent.
"She is really weak and with chemotherapy, we expect that her hemoglobin and platelets would further decrease which is a risk. We need at least 30 blood donors for her to keep her treatment going."
Dr Hazarika added that the child has lost nearly 10kg (22lbs) in the last 45 days, which is alarming, the Daily Mail reported.
A funding page has now been created for Dhanika on milaap.org, which has so far raised a little over 1.7 million Indian rupees. Pleading for help, her father Dhanya, said, "I am not educated at all. I am so poor that I could not even send my children to school. I have done everything I could but still her survival chances seem low.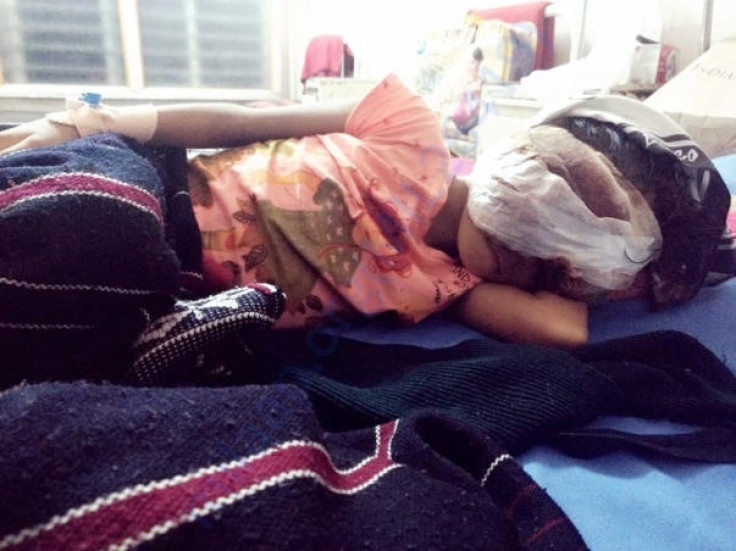 "I have no money for her treatment but some people have volunteered to help my daughter. I owe my life to all of them."
What is acute lymphoblastic leukemia?
The cancer of white blood cells is called acute lymphoblastic leukemia (ALL), also known as acute lymphoblastic leukemia. It is a cancer that starts from the early version of white blood cells called lymphocytes in the bone marrow and can spread to other parts of the body, including the lymph nodes, liver, central nervous system, and testicles (in males).
According to American Cancer Society, if not treated on time, the disease could probably be fatal within a few months. The exact cause of ALL is still not confirmed but studies have found that it generally affects identical twins.