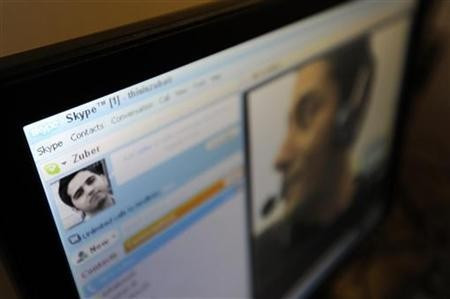 Steve Ballmer, the Chief Executive of Microsoft, has indicated that the $8.5 billion acquisition of Skype by his company could see an increase in advertising on Skype.
Mr Ballmer: who thanks to YouTube, has become famous for his enthusiasm, energy and for his chanting of "Developers! Developers! Developers!", "Windows! Windows! "Windows" and "Advertising! Advertising! Advertising!" at various conferences; has once again turned his attention to the latter of his favourite chants.
Speaking yesterday at the announcement of the acquisition of Skype, Mr Ballmer said there was great revenue potential from video advertising on Skype. The Chief Executive of Skype, Tony Bates, also described advertising as a "powerful monetising stream".
While it is not yet clear how extra advertising will be incorporated into Skype, the Vice President of Skype, Neil Stevens, said that the company would ensure that advertising did not impact people's calls, reports the Telegraph.
Mr Ballmer said that Microsoft had moved to acquire Skype after the companies had discussed the possibility of Skype using Microsoft's sales team to increase its advertising revenue.