What happened with the Nestle E. coli outbreak in France?
Food suppliers need to demonstrate transparency across the global supply chain, with French health authorities confirming that the E. coli bacteria infection and complications were the cause of the death of a child.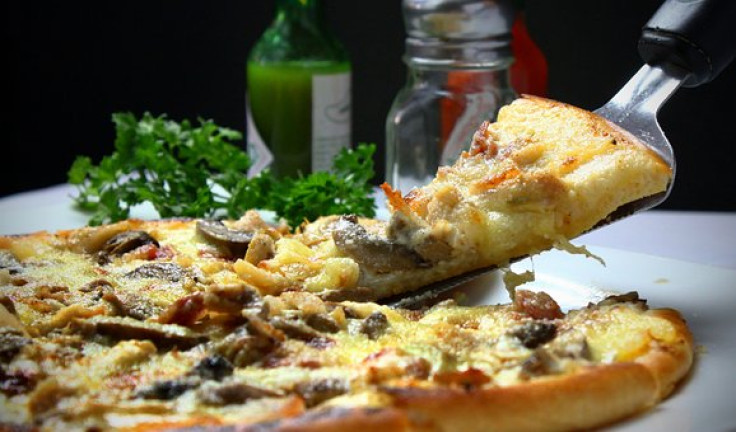 When eight-year-old Nathan Aïech sat down for a Friday night pizza with his father and stepfamily at their home outside Paris, it was their traditional fun weekend meal.
The family had bought Buitoni frozen pizza, its colourful packaging boasting two centuries of Italian cuisine. It seemed better than cheaper supermarket options.
Yohan Aïech, Nathan's father said: "A child is always happy when it's pizza for dinner."
Nathan was a sporty child, in full health, who wanted to be a high-speed train driver. Two days after the meal he complained of a stomach ache.
Within a week, he was fighting for his life in intensive care, with doctors saying his brain, heart and kidneys were compromised. After dialysis, surgery and two heart attacks, Nathan died on 18th February.
French health authorities later confirmed that the E. coli bacteria infection and complications that killed him could be linked to the Buitoni pizza Fraîch'Up range.
Nathan was the first child to die in what is being called Europe's biggest food scandal in 30 years. The E. coli outbreak that killed two children and left more than a dozen with serious, long-lasting health complications has prompted fear in France's food industry and panicked consumers.
Investigations by authorities into several hemolytic uremic syndromes (HUS) cases have pointed to a possible connection with the consumption of frozen pizzas.
In a statement about the ongoing HUS investigation at the time, Nestle said: "We reiterate our deepest sympathy and compassion to the families of the victims and individuals impacted by the Hemolytic Uremic Syndrome (HUS) outbreak in France."
In total, 27 cases of HUS or serious infection caused by E. coli with similar characteristics, have been identified, and 31 other infections are under investigation. The sick children, aged from one to 18 years old with a median age of five and a half had symptoms between January 10th and March 10th, 2022. Two youngsters have died.
In France, Shiga toxin-producing E. coli (STEC) surveillance is based only on HUS in children younger than 15, so it only catches the most severe cases of E. coli infection. It is unknown how many adults might be infected.
Ongoing investigation
A reported 13 of the 58 cases live in Hauts-de-France, nine each in Nouvelle Aquitaine and Pays de la Loire, six in Bretagne and Ile-de-France, five in Grand Est, three in Auvergne-Rhône-Alpes, two in Bourgogne Franche-Comté and Centre Val-de-Loire and one each in Normandie, Occitanie and Provence-Alpes-Côte d'Azur.
Santé publique France, the Directorate General for Food (DGAL), the Directorate General for Competition, Consumption and the Repression of Fraud (DGCCRF) and the Directorate General for Health are all analysing all cases of pediatric HUS reported in 2022 to see if there is a link between them or a common source of contamination.
Investigations so far, which include epidemiological, microbiological and traceability work, have suggested the link with the frozen pizzas.
These efforts are ongoing to determine the origin of contamination, to see if other products are affected, and to establish potential links between food products and patients.
A recall has also been issued in Slovenia and Luxembourg as the affected pizzas were sold in E. Leclerc outlets in the former and Auchan and Monoprix stores in the latter country.
Consumers who purchased Fraîch'Up frozen pizzas before March 18th have been advised not to eat them and throw them away.
The prevalence of food fraud is at an all-time high.
Renowned organisations such as Tesco, Burger King, Heinz, and Cadbury, to name but a few, have been impacted by serious food fraud incidents over the last decade.
This shadow economy currently impacts over 10 per cent of the global supply chain and costs the industry £32 billion annually, according to The Consumer Brands Association. It is not only the economic impact of food fraud but also potential health consequences and knock-on, reputational damage for brands across the sector.
According to NFU Mutual, 72 per cent of consumers believe there to be an issue with food fraud in the UK, and only 12 per cent have confidence in the European food chain.
Food integrity has been a growing issue for policymakers, food systems, and consumers for many years. Traceability is essential to track products from source to point of sale with the information incorporated from multiple sources about the origin, storage conditions, and product quality.
The decentralised nature of blockchain technology can enable the global interoperability that supply chain traceability requires to create widespread and much-needed change across the industry.
Blockchain-powered track and trace solutions are being built by companies such as European firm UNISOT, bringing traceability and transparency to every step of the supply chain via Digital Product Passports (DPP).
The DPP provides information from raw materials, components, manufacturing locations, cold chain integrity, accreditation, certifications, and carbon footprint, to waste recycling – compiled from the various actors across a supply chain - to manufacturers and end users.
Accessed by simply scanning a QR code, the DPP helps consumers to make better-informed purchase decisions and offers the opportunity for suppliers to demonstrate greater accountability.
Stephan Nilsson, Co-Founder of UNISOT, commented: "We felt the time was right to offer a blockchain solution to the food industry to help them verify products entering the consumer market.
Food suppliers need to demonstrate transparency across the global supply chain, via a standardised system to track and authenticate products. Manufacturers and consumers have been demanding this for years, with the DPP facilitating the ability to simply scan a label and view data via the application."
© Copyright IBTimes 2023. All rights reserved.