NFC Focus: What is NFC and Contactless Payment?
If you have not yet heard the phrases 'near field communication' (NFC) or 'contactless' being used about payments then you soon will.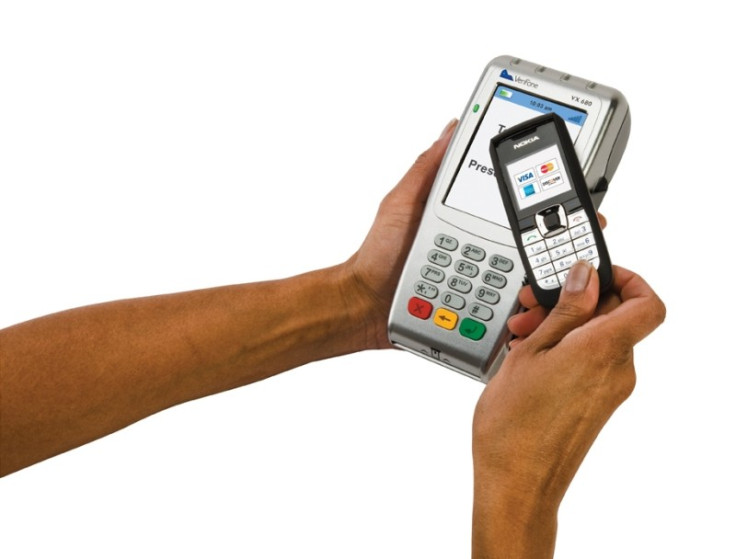 The technology has already been rolled out by some companies and is being trialled by a huge number of others. So what is it?
"Near field communication is basically a contactless, wireless means of transferring data between two objects. It is activated when two antennae communicate with each other through a magnetic field, for example an NFC-enabled smartphone and an NFC enabled point of sale payment terminal," explains Philip Robinson, head of payments at Lloyds Banking Group.
NFC devices share the same basic features as radio frequency identification (RFID) tags and contactless smartcards and the technology is based on inductive coupling, where circuits share power and data. Communication takes place when they are touched together or brought into close proximity.
Robinson said the ability to make contactless payments in shops was a key focus for banks but the technology has a wide range of other uses including public transport, ticketing, marketing, coupon redemption via NFC tags and even secure keys for homes, hotels and cars.
"This is actually a very easy technology to understand. At its most simplistic level you take your device, you tap it and you walk out with your goods," said Tom Gregory, head of digital payments at Barclaycard Europe.
"Oyster has been a great educator in teaching customers to tap to do something, so Londoners had already learned that behaviour. Barclaycard was launching its OnePulse card - which was Oyster and Barclaycard together - when we were putting NFC terminals into our stores, so we got a lot of support from Visa and Barclaycard," said Rene Batsford Head of IT at food retailer Eat.
Mobile Payments
When NFC technology is included in a mobile phone, it can be embedded within the SIM card in something called a secure element.
This is similar to using the gold chip on a debit or credit card to store user information such as your credit card number and expiry number.
"When you put your debit or credit card into a terminal, that is what it reads and then it verifies your PIN number and you make your payment. That same information gets embedded in the SIM card in the secure element, which is as secure as that chip on a card. We work with Orange and the handset manufacturers to put that technology in there," Gregory explained.
He said the technology is hidden from the customer, and all they see is the app they have downloaded to their device.
"Invisible to them, that app is actually communicating to the chip within the phone itself. As a result we can give a great customer experience," Gregory said.
Digital Wallets
The other element to NFC payments is the software service or app and the accepted phrase to describe it is a digital wallet.
Industry analyst Forrester Research defines a digital wallet as a service accessed using the internet or a mobile app, which authorises payment transactions from one or more payment sources.
A wallet can go beyond the payment stage though, and Forrester groups in other commerce-related features such as offers, coupons, loyalty rewards, electronic receipts and product information.
In fact it is their wider functions that provide a bigger opportunity, a Forrester analyst claims.
"Neither consumers nor merchants are struggling with the swipe mechanism of traditional card payments, leading many to wonder if mobile digital wallets are a solution in search of a problem," Denee Carrington, senior analyst at Forrester Research said in her study Why The Digital Wallet Wars Matter.
"The real promise of digital wallets lies within their ability to facilitate payment (mobile or otherwise) while simultaneously enabling smarter, more efficient commerce through delivery of value-added services - before, during and after the payment moment."
Forrester may believe that digital wallets solve a problem that does not exist but for some retailers the speed of transactions can make a huge difference.
"Eat was doing swipe and sign and I've looked into every type of payment, with very boring in-depth analysis and contactless is the fastest payment that there is bar none. It is sub one second to do the transaction," Batsford said.
In studies he said a cash transaction takes about 11 seconds "while people faff around with their change" and chip and pin sales could take as long 30 seconds.
"If you go to Tesco you generally do two things: you swipe your Tesco Clubcard and you pay for something. Wouldn't it be better if you just tapped your phone and that's it, done. It might only be a few seconds to you but to a business like Tesco if they shave a second off each transaction that could be tens of millions of pounds a year. It's massive," he added.
Cost of ownership
Eat, Marks & Spencer, McDonald's, Tesco, Tossed - these are not small stores looking to buy one or two machines but major chains with the ability to invest in a new technology. So is the ability to make contactless sales beyond most normal retailers.
Actually, the technology comes as standard in many of today's payment terminals so it is not expensive for an individual store owner to implement.
"Our latest generation of payment devices come with contactless NFC capability built in. They essentially come with a contactless antenna and they run firmware which is approved to standards like Mastercard's PayPass, Visa's PayWave and Amex's ExpressPay. The majority of retailers when they buy a device they actually ask for that to be configured into it," said Alan Moss, marketing director for WEMEA at VeriFone.
"If I was opening a store on a High Street and I went to a Barclays or Lloyds and said I want you to take my contactless payments and do my card acceptance then the actual bit of hardware which I would be given by that acquirer is likely to have contactless technology already within it. So the actual cost of doing that is already there or has been absorbed within it," said Gregory.
"For Barclaycard we make that a standard feature in all of our services to small businesses and to merchants. If I was opening a small store then I would have my contactless enabled when I get my terminal."
NFC Focus
Where can I use NFC Payment Technology?

How Secure Are Contactless Payments?
© Copyright IBTimes 2023. All rights reserved.