What Rift? Kanye West And Jay Z Squash Rumours At Made In America Festival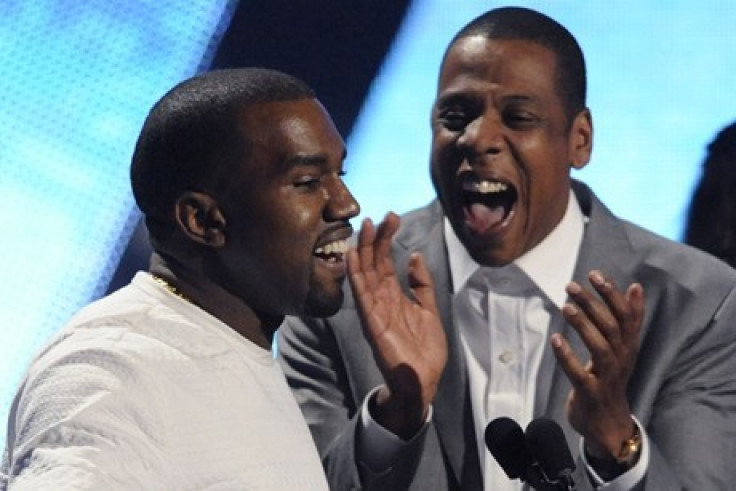 Kanye West and Jay Z have been at the centre of multiple news reports suggesting they are no longer friends and are feuding over the Carters not attending the Kimye wedding extravaganza back in May.
However, all appeared to be well between the music industry gurus at the 2014 Made In America Festival over the weekend.
West, who took to the stage in Philadelphia on Saturday night with an hour-long powerhouse performance to close the festival's first day, paid homage to his "big homie" several times throughout the show.
He also said he would make sure not to break the show's midnight curfew limit on Jay's behalf and told the packed stadium of screaming concertgoers that "none of this would be possible without my big brother Hov [a nickname for Jay-Z]".
If that wasn't enough to shut down any speculation of a feud between the two, Jay Z was also spotted front row in the audience, bopping his head attentively to Yeezy's set.
The rapper wore his signature-jeweled mask throughout the set and treated the audience to renditions of I Don't Like (Remix), Cold, Can't Tell Me Nothing and New Slaves. He then went into one of his infamous rant,S reminding fans:
"This s**t we do is serious and how he [sic] makes music to help people." He went on saying, "What we do, we put our lives, out hearts, our soul into. It's three in the morning every night in the studio".
Other acts to perform at the annual festival that was founded by Jay Z in 2012, included, J Cole, Travie McCoy, Big Daddy Kane, Rita Ora and Iggy Azalea.
© Copyright IBTimes 2023. All rights reserved.