As part of our Rise of the Alternative Mobile OS series, Alistair Charlton looks at the Linux-based Tizen mobile operating system, formerly MeeGo before being taken over by Samsung.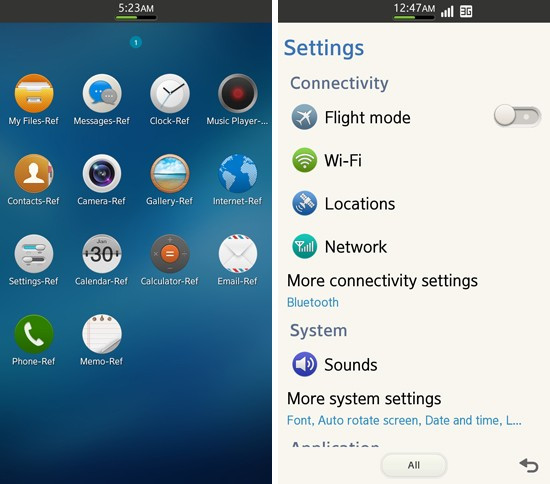 Despite being associated with some of the biggest names in tech, Tizen has had a difficult upbringing; developed by Nokia and Intel, it was abandoned by the Finnish phone maker and passed on to Samsung, where it was merged with Bada, the Korean company's own OS.
What is it?
An open-source OS co-developed by The Linux Foundation and Intel, Tizen is made up of the popular Linux kernel and WebKit runtime.
Tizen is not currently used by default on any mobile device, but Samsung plans to launch several smartphones running the system later this year.
Tizen has gained backing from French network Orange, Chinese handset manufacturer Huawei and Japanese carrier NTT Docomo. The OS plans to launch an application store later this year, more details of which will be revealed at the Tizen developer conference in May.
Samsung told Bloomberg in January that it will release "new, competitive Tizen devices within this year and will keep expanding the lineup depending on market conditions."
The Tizen handsets will come at an interesting time for Samsung, as it looks to reduce its reliance on Google's Android system and spread out to offer Windows Phone 8, Tizen, and even TouchWiz as its own OS in the newly-announced Rex phone series.
Although in its infancy, the backing of Samsung and Intel puts Tizen in a good position to develop into a creditable mobile operating system before the end of 2013, bolstered by the support of Huawei, which is fast becoming a familiar name outside of its native China.
How does it work?
Tizen features a home screen similar to iOS and Android with a grid of applications, a pull-down settings menu like Android, and a sliding lock screen, as used by Windows Phone 8.
Borrowing from Samsung's TouchWiz Android skin (which has since become an OS in its own right), fonts, app icons and the general layout of the OS will be familiar to users of Samsung smartphones, although the recent update has seen Tizen develop a more distinctive appearance.
Not limited to smartphones and tablets, Tizen will also work with in-car entertainment systems, smart televisions and netbooks, although the emphasis so far has been on smartphones.
When can I get it?
Tizen has gained support from networks and manufacturers alike, and has committed itself to release phones before the end of 2013 - or perhaps as soon as August, if comments from IDC analyst Francisco Jeronimo made last month are to be believed. Until then, developers can download the SDK now to create applications for Tizen.