What is Wikitribune? Jimmy Wales launches crowdfunded platform to combat fake news
Founder says Wikitribune is news by the people and for the people.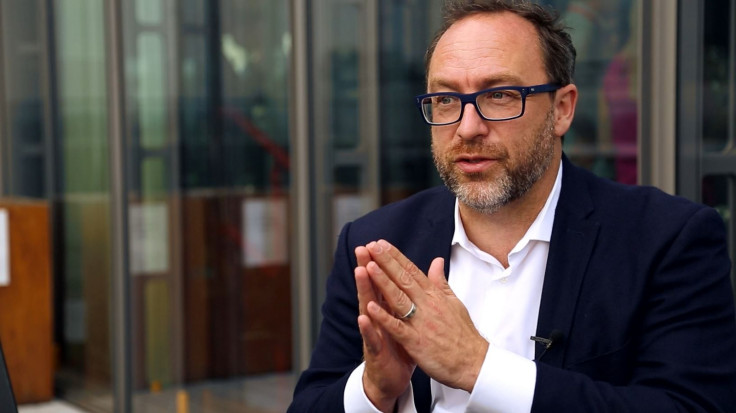 Jimmy Wales, the co-founder of Wikipedia, has announced an ambitious new venture that aims to rid the world of "fake news" and "alternative facts". Called Wikitribune, the crowdfunded platform will combine the expertise of professional journalists and community volunteers.
"The news is broken and we can fix it," a pledge on its new website read. "We're developing a living, breathing tool that'll present accurate information with real evidence, so that you can confidently make up your own mind," it added.

Wales, a well-known internet pioneer, said Wikitribune will be 100% advertising free and will not use a paywall. The platform will be transparent, he believes, by publishing regular financial reports and journalists' sources can be seen by everyone for verification.
"Wikitribune is news by the people and for the people," Wales said in a statement.
"This will be the first time that professional journalists and citizen journalists will work side by side as equals, writing stories as they happen, editing them live as they develop, and at all times backed by a community checking and re-checking facts," he continued.
Like his other ventures, Wikitribune will seemingly have a strong community focus.
"In most news sites, the community tends to hang at the bottom of articles in comments that serve little purpose. We believe the community can play a more important role in news," it said.
Big questions remain: Will people actually pay up? Does the appetite for premium news exist in a world where the public are used to freemium products? Can the world be turned away from the instant access and convenience of social media channels like Facebook and Twitter?
"We want to bring some of that fact-based, fact-checking mentality that we know from Wikipedia to news," Wales told Wired in an interview "Humans haven't fundamentally changed from the way we were 100 years ago or 500 years ago. People have a thirst for quality information," he added.
The monthly donations to Wikitribune will reportedly be used for paying journalists, with Wales wanting to initially hire between 10 and 20 staffers. It is betting big on the core principles of honesty and reliability. The website says it aims to "obliterate" low-rent news for good.
Advisers to the website include Silicon Valley venture capitalist Guy Kawasaki, journalist Jeff Jarvis, law professor Larry Lessig and actor/model Lily Cole. In any case, the fundamental ideology propping up the website appears to have been in-the-making for months.
In February this year, Wales published an op-ed in The Guardian which slammed the age of "fake news" we now live in, an era ushered in by the Donald Trump administration.
"In this messy age, we need new tools to distinguish truth from falsehood across the digital sprawl," he wrote. "Many social and digital platforms are trying to address the problem [...] but what's missing from this solution is the human element."
He continued: "We need people from across the political spectrum to help identify bogus websites and point out fake news. New systems must be developed to empower individuals and communities – whether as volunteers, paid staff or both."
At the time of writing, Wikitribune has over 400 paying supporters with 29 days to go on the crowdfunding appeal.
© Copyright IBTimes 2023. All rights reserved.