Jan Koum, CEO of instant messaging platform WhatsApp, claims the service is now "bigger than Twitter."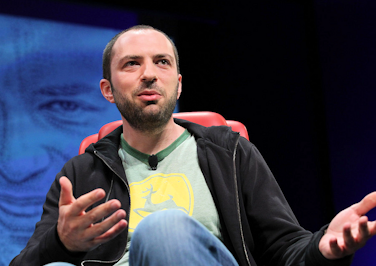 Speaking at the Dive Into Mobile conference, Koum said that WhatsApp now had more than the 200 million monthly active users reported by Twitter in December. However, Koum did not specify an exact number of users.
WhatsApp, which originally launched in 2009, announced on Twitter in January that a record 18 billion messages had been sent and received using the service on New Year's Eve 2012. The service now handles eight billion inbound messages and 12bn outbound messages per day according to Koum.
The growth of WhatsApp has inevietably led to many rumours that several big tech companies have made bids for the service. It was recently speculated that Google had offered $1bn ($665 million) to purchase WhatsApp. However, WhatsApp's business developer Neeraj Arora denied the rumours.
Before that, in December, an article on Tech Crunch cited unnamed sources as confirming that Facebook was interested in purchasing WhatsApp, prompting Koum to respond: "The TechCrunch article is a rumour and not factually accurate. We have no further information to share at the moment."
"My cofounder and I have never had a conversation about selling WhatsApp," Koum told the Dive Into Mobile conference. "We really don't have an answer."
Koum also said that since WhatsApp began charging users a 99c yearly subscription fee in March, the company has not seen a decline in users:
"We do have a manifesto opposing advertising. We're proud of that. Who likes advertising? We're so bombarded with ads so much in our daily lives and we felt that smartphones aren't the place for that. Our phones are so intimately connected to us, to our lives. Putting an advertising on a device like that is a bad idea. You don't want to be interrupted by ads when you're chatting with your loved ones.
"Our monetisation strategy is simple. One dollar a year. If we did something besides that, it would just get in the way. We want a great product and great user experience."