The number of messages sent through smartphone chat apps like WhatsApp and Apple's iMessage has overtaken SMS texting for the first time, according to research firm Informa.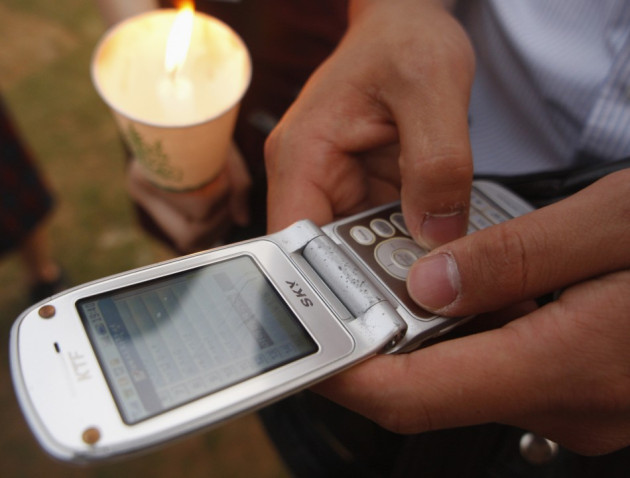 Data collected for the Financial Times reveals almost 19 billion messages were sent every day through chat apps in 2012, compared with 17.6 billion SMS texts, signalling a global shift from basic feature phones to app-loaded smartphones.
The knock-on effect of this switch to free apps is a fall in revenue for the mobile operators. Pamela Clark-Dickson of Informa said that the networks were already "seeing a decline in their messaging revenues."
This fall has had "a significant impact on mobile operators' traffic and revenues in some countries, including Spain, the Netherlands and South Korea," Clark-Dickson added.
The report claims text revenues in Spain alone have fallen from €1.1bn (£903m) in 2007 to €758.5m in 2011 as the number of texts sent declined from 9.5 billion to 7.4 billion.
Looking to the future, where smartphone and chat app use will become even more widespread, Informa predicts that nearly 50 billion messages will be sent through apps each day by 2014, while SMS texts will lag behind at just over 21 billion per day.
Emerging countries
Nokia recently announced the Asha 210, a smartphone aimed at emerging countries and featuring a dedicated, physical button to open the Whatsapp chatting application. This follows HTC, which has previously included a Facebook button on some of its handsets.
Earlier this month, Whatsapp, announced that its service, which offers messaging between iOS, Android, BlackBerry and Windows Phone devices, has more users than Twitter, which recently claimed to have 200 million users.
Whatsapp costs 69p-a-year on iOS devices but is free on Android, BlackBerry and Windows.
Whatsapp CEO Jan Koum also said that his company processes 18 billion messages per day, more than the 10 billion sent daily between Facebook's billion users.
Despite this, Informa expects SMS to remain popular for some time to come, with less developed countries not yet having the infrastructure to provide the mobile internet coverage needed to use chat apps.
Clark-Dickson said: "There is a lot of life in SMS...[developing countries] don't have mobile data plans, so there is an awfully big base of mobile phone users who are going to find that SMS is the best messaging experience for them for a while."
Technology analyst Benedict Evans agrees, tweeting: "There are perhaps 600-700 million people using mobile chat apps. Big, but SMS has plenty of life for now."