WhatsApp will now let you doodle on photos and videos just like Snapchat
The feature is rolling out to all Android devices and will soon hit iOS users.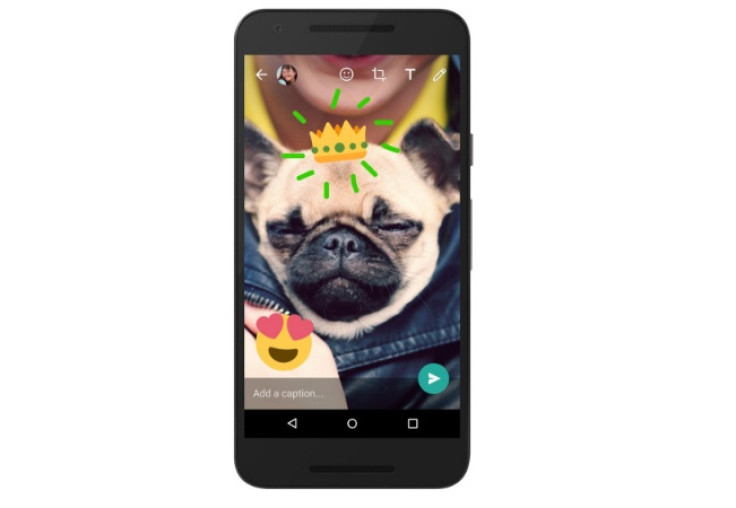 Facebook's mobile messaging app WhatsApp has started rolling out an update that brings Snapchat-like doodling features. Users can now doodle on photos and videos they share with friends and family over the messaging platform.
"Today we're introducing new ways to customise and enhance the photos and videos you share with friends and family around the world. With WhatsApp's new camera features, you can now write or draw on photos and videos, as well as add emoji to express yourself," reads a statement on their website.
The company is referring to it more as a camera feature through which you can capture a new photo or video and you will automatically see editing tools. Prior to this, photos and videos could only be cropped and given a title.
In addition, one can randomly place emojis and shapes on the image they click or share as shown in the picture above. To give it a more customised look, the text colour and font style can also be changed. All of these features can be tried on any existing photos or videos in the library/gallery as well.
The new update claims users obsessed with selfies can rely on their front-facing flash support (only for those phones that have a front camera flash). There is also a convenient zooming feature for recording videos.
The company says the latest update is already available for all Android users and will hit iOS users soon. Earlier, there were reports of WhatsApp introducing features such as video calling and passcode protection, none of which have yet made their way to the messenger.
© Copyright IBTimes 2023. All rights reserved.