The clocks have gone back, our heating is on and afternoons are becoming increasingly dark. But before we all accept Christmas is on the way, it's almost time for the 24 hours of consumer chaos known as Black Friday.
Back for another year, the US retail event is set to become the UK's biggest-ever shopping day, and as ever it will be followed by a weekend full of sales culminating in Cyber Monday. While we are unlikely to see a repeat of Black Friday 2014, where shoppers fought with each other for discounted televisions, the overall spend will likely break 2015's record.
Without further ado, here is everything you need to know about Black Friday 2016.
When is Black Friday 2016?
Black Friday always takes place on the last Friday of November (the day after Thanksgiving in the US), which this year falls on the 25th. Traditionally Black Friday sees shops offering sales and discounts for one day only, but more recently online stores have got involved and extended this into the weekend. Cyber Monday then takes place on 28 November, when online sales continue after high street prices return to normal.
What is Black Friday?
In its modern incarnation, Black Friday is an over-hyped shopping day which takes place a day after Thanksgiving and a month before Christmas. Buyers will queue up overnight to get their hands on the best deals, while shops fill the shelves with heavily discounted goods.
Sometimes there are some genuinely good deals here, but often stores use the day to offload old stock. Black Friday was formerly an offline affair, with the internet getting in on the action on Cyber Monday. However, after Black Friday 2014 saw shoppers grapple with each other and the police forced to close some London stores, retailers switched to an online-focused event in 2015.
Where did Black Friday get its name from?
It might be a shopping day now, but that was not how Black Friday got its name. Where the name actually came from, however, is up for debate. Here are some of the rumoured origins of Black Friday:
The crash of the US gold market on 24 September 1869 was the earliest known reference to Black Friday. The name has since been given to dozens of traumatic days, such as terrorist attacks and key moments of war.
In 1951 a US labour market newsletter pointed out that the Friday after Thanksgiving was a popular day for employees to call in sick, giving themselves a four-day weekend and their employers a headache. For this reason the newsletter called the day Black Friday.
In 1961 Philadelphia police used the term to describe the chaotic scenes of shoppers and tourists flooding back into the city after Thanksgiving. They returned to watch an annual Army vs Navy football game held on the day after Black Friday.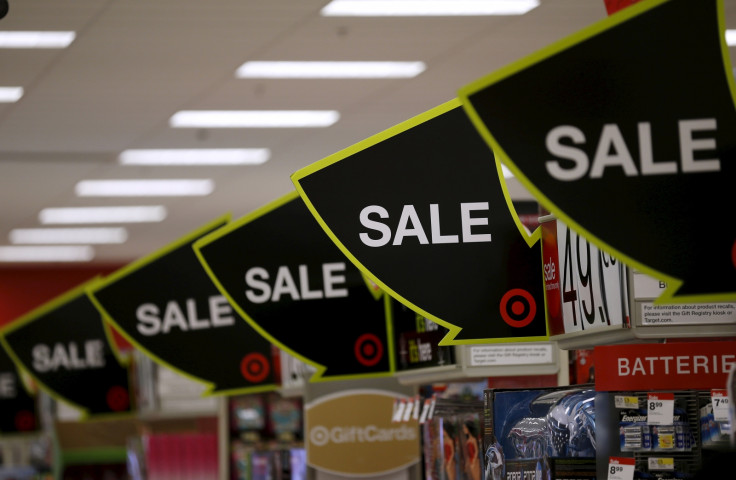 Numerous efforts have been made to re-christen the day, notably by retailers in the 1960s who tried to call it Big Friday, but this did not catch on. They tried a different approach in the 1980s and introduced the concept that the day saw shops turn a profit, and thus their balance sheets went from loss-making red and 'into the black'.
The inaccurate claim that Black Friday was the name of a day when slave traders would sell slaves at a discount to assist plantation owners is often shared on social media at this time of year. But given the first documented mention of Black Friday didn't occur until the Twentieth Century, this is widely discounted as a myth.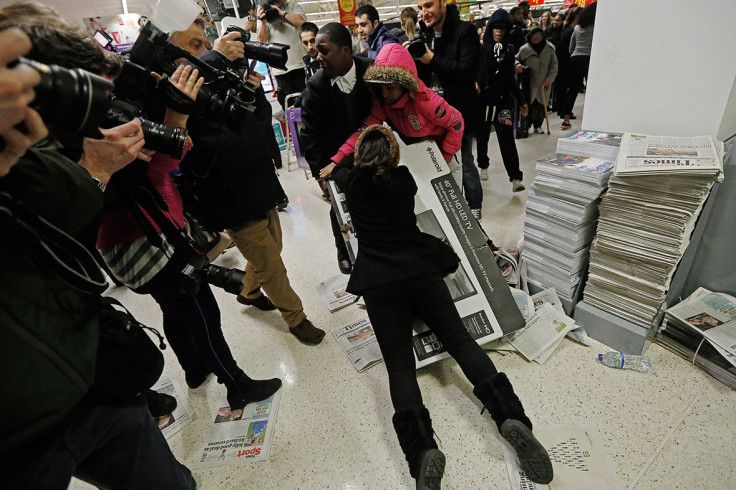 Which retailers take part in Black Friday?
Just about everyone will offer some form of Black Friday discounts on 25 November. From supermarkets and Amazon, to Game, Argos and selected manufacturers like Samsung, almost every retailer is expected to cut at least some prices for the day.
Amazon usually opens up its 'Lightning Deals' section, which sells off stock at discounted prices for a limited amount of time; sometimes for just a few minutes, or until stock has run out.
Supermarkets often tease their Black Friday deals a day or two in advance and almost all begin selling at discounted prices online from midnight, 12:00am Thursday night/Friday morning. Some of the best deals in recent years have come from Amazon, Tesco and Asda.
In 2015 Asda, one of the first retail giants to mark Black Friday in the UK, announced it would no longer take part in-store. Instead, and due to widespread violence between scores of bargain hunters over televisions in 2014, discounts only appeared on its website. A similar approach is expected from Asda and others for 2016.
How big are the Black Friday discounts?
Data from Hot UK Deals claims the average discount on smartphones was a huge 38%, while items like televisions, audio equipment, laptops and tablets were down by an average of 31% over the last two Black Fridays. Gaming products fell 23%.
The same data found the biggest discounts was to be had on baby and children's products, which were down 50%. Home and garden came second at 47% with food at 46%, and restaurants and travel tied at 45%.