Black Friday 2015: Horrific photos of the shopping day of chaos sweeping across the UK
Black Friday, the day of huge discounts online and in shops, appears to have passed without any major incidents in the UK. The typically US tradition, which has crept into other countries, is known for seeming fights and chaos break out in shopping centres and high street stores as thousands battle for a bargain.
However, while there were still people queuing at the crack of dawn outside shops such as Tesco, the anarchy usually associated with Black Friday appears to have passed by Britain this year as people choose to shop online instead.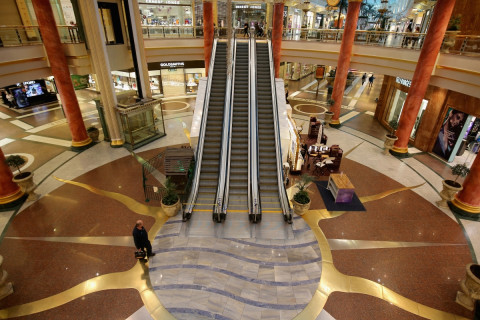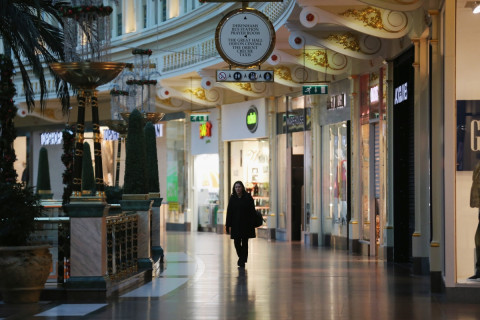 In 2014, horrific scenes in supermarkets such as Asda were rampant as the UK attempted its own version at the US shopping day, which takes place the day after Thanksgiving. Interest for the carnage appears to have dwindled this time round, with Asda one of the first retailers to announce it would not even be taking part in offering heavy discounts to stop their customers being "held hostage to a day or two of sales".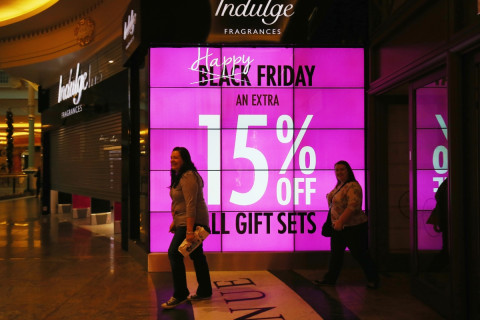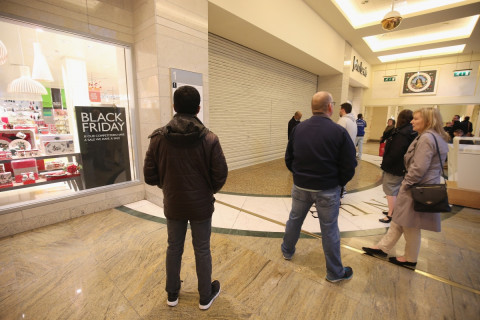 This year, the Black Friday shopping focus appears to have shifted online, with customers are expected to spend more than £1bn in the UK alone.
Despite the empty stores, London's West End is reportedly seeing a 10% uplift in footfall compared to Black Friday in 2014.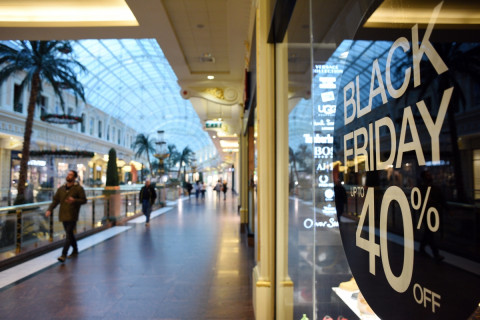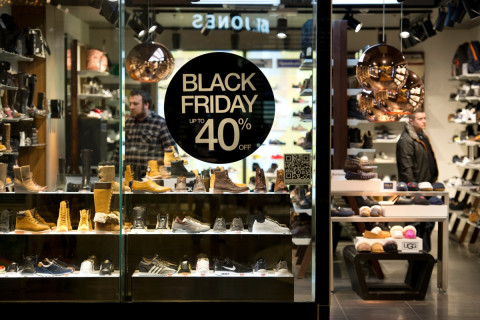 Jace Tyrrell, chief executive of the New West End Company, said: "I have seen people bringing suitcases with them in order to carry their purchases home – and with retailers offering discounts of up to 50% off, it is no surprise that a predicted £100m will be taken in West End tills today and a total of £200m from Friday to Sunday. In light of the footfall figures we have seen so far, we look set to be on course for the busiest trading day in London's West End so far this year."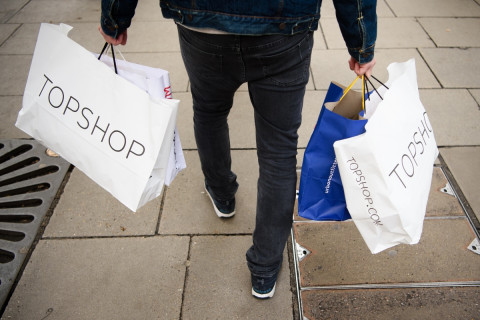 Myf Ryan, Westfield director of marketing, added: "Last year, over 800,000 shoppers came to our centres across the three days. This was an increase of 12% compared with the previous year, demonstrating the growing popularity of this weekend. We saw nearly 300,000 people pass through our doors and we expect similar record numbers of visitors this year."