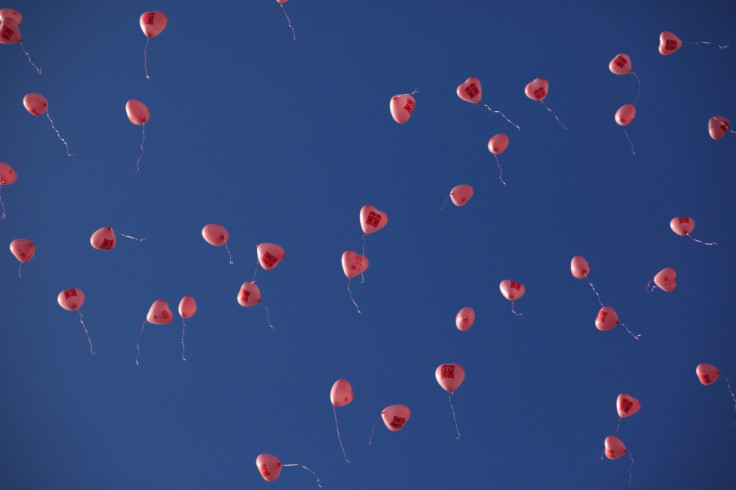 The most romantic day of the year is almost here. But if the internet has taught us anything, it's that Valentine's Day does not make you exempt from heartbreak.
People are being dumped across the globe this very moment, and as cruel as it may sound, the bloodbath will continue right up to the early hours of 14 February.
There are many reasons for such a cruel purge, but here are the top three:
Finances. Many people are unwilling to fork out for the obligatory flowers, chocolates and dinner dates that their partner has requested. They have weighed up their options and decided being single is just cheaper.
They're not that into you. Put simply, the idea of spending the day and possibly the night pretending to be all loved up with someone you quite frankly don't see a future with seems like way too much work.
It wasn't real. Valentine's Day is strictly reserved for husbands, wives, boyfriend and girlfriends. Unfortunately many people discover that they have been dating a cheat right around Valentine's Day.
Shameful as it may be, many people will do anything to avoid ending a relationship face-to-face. Patronising text messages, awkward phones calls and cold-hearted emails are all the rage.
From Facebook status updates to Instagram hashtags, IBTimes UK rounds up some of the cruellest methods of splitting up we have had the displeasure of seeing.
Disclaimer: If you do find yourself unexpectedly single in the hours leading up to Valentine's Day, it is never going to be pretty.
The ego thrasher
"You're not Mr. Right.... just Mr. Right Now."
The Post-It note breakup
The text message break up
That awkward moment when you don't know what to text back.
Facebook
It sucks when you are the last person to know you have been dumped.

Say it with cake
This heartbreaker thought cake would make the break up easier to stomach.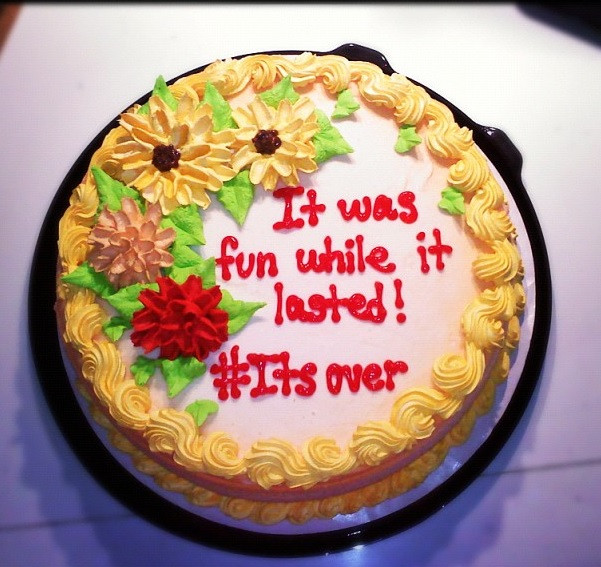 Roadside humiliation
This guy made sure everyone knew it was over.