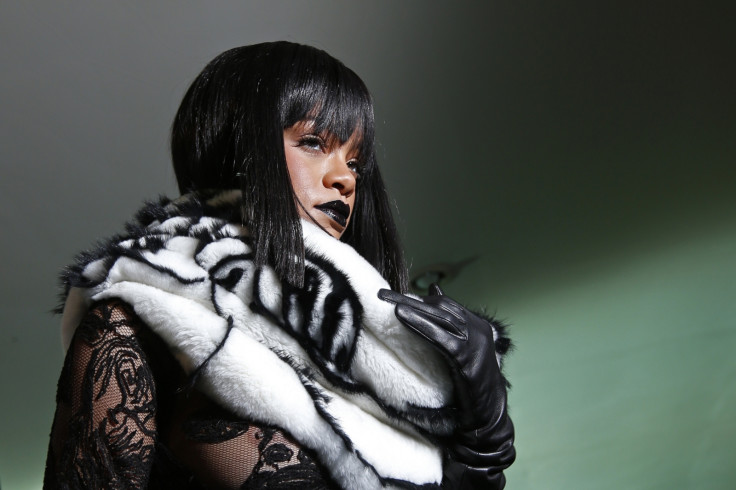 It was originally rumoured to be released in spring 2015 but there is still no sign of Rihanna's elusive eighth studio album.
The Diamonds singer has so far teased her devoted Navy with several tracks from the LP, rumoured to be titled R8, including Bitch Better Have My Money, American Oxygen and FourFiveSeconds with Kanye West and Paul McCartney.
While the collaboration made some traction back in February 2015, the other singles performed relatively poorly on the US Billboard and UK charts in comparison to the singer's former hits.
This comes as a surprise considering fans are anxiously awaiting the arrival of RiRi's new album.
There may be an even longer wait as a source has told the New York Post's Page Six that the 27-year-old has scrapped most of the songs on the album and is back in the studio working on new material.
The insider said: "The singles haven't caught on. She'll be fine because she's Rihanna — but it's not a good thing that the songs haven't stuck."
Watch Rihanna's FourFiveSeconds music video:
Another source claimed of the latest singles: "She released them because she felt really passionate about [them] and felt an urgency to get them out to her fans.
"This isn't going to be another Diamonds... She's never not in the studio. It's not her going back in. She never stopped."
However, there could be a bigger reason behind the delay.
Grazia magazine claims the We Found Love chart-topper has pushed her album aside to focus on expanding her fashion empire.
According to the publication, Rihanna has registered a new brand, $CHOOL KIlls, which will host a line of accessories.
A source reportedly told the magazine: "$CHOOL KIlls will be an accessories range covering everything from tote bags to purses, and later on, fashion.
Watch Rihanna's Dior campaign:
"She still loves the music, and it's what launched her, but this is her focus right now."
RiRi's passion for the fashion world is not exactly a secret – the Grammy winner teamed up with high street brand River Island for a collection in 2013 and was unveiled as the new face of Dior in May 2015.
The insider continues: "Rihanna has already had a successful clothing line with River Island and is not limiting herself to just music and touring for the rest of her life.
"She will continue to release singles and albums, but she's had plans in place to expand in other areas like fashion for a good few years now."
The Where Have You Been hitmaker released her last album, Unapologetic, in 2012 and subsequently embarked on a world tour before taking a year-long break.