Where's the 'no-deal Brexit' minister? MPs criticise Theresa May's cabinet 'omission'
Eurosceptic MPs had apparently been promised the appointment.
As the dust settles on her first major cabinet reshuffle, Theresa May has been criticised for not appointing a minister in charge of leaving the EU without a trade deal.
The 'no-deal Brexit' minister had apparently been promised to Eurosceptic MPs several months ago and had been widely trailed in the media. The move was aimed at sending a signal to Brussels that the UK was prepared to walk away from talks without a trade deal.
Steve Baker MP was tipped for the post which would have given him the right to attend cabinet, although he would not have been a full cabinet minister.
But as the reshuffle by the prime minister began to unravel on Monday (8 January), plans for the post were reportedly shelved.
Instead, Suella Fernandez who chairs the European Reform Group of Tory MPs, was made an additional minister in the Department for Exiting the European Union (DExEU).
However one minister told the Telegraph: "I feel sorry for Steve. It was commonly expected among Brexiteers that DExEU would be split in this way otherwise out negotiating stance is not credible."
A Number 10 source told the paper: "The focus is on implementation and ministers (from the department) will attend Cabinet for the first time. They will be invited to come where relevant."
The paper also reported that German opposition could scupper a UK trade deal with the EU with the chancellor, Angela Merkel, not keen on Britain cherry picking terms in what is known as "managed divergence".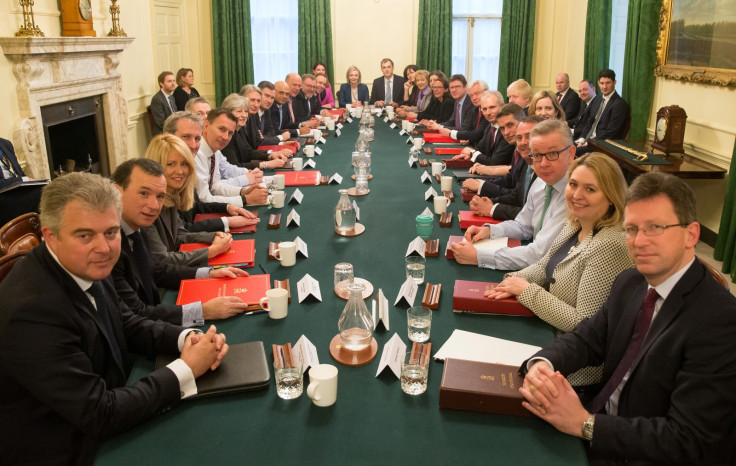 More favourable headlines
The headlines for the prime minister's reshuffle were more favourable on day two, after she appointed some new faces to her ministerial team, albeit in more junior roles.
Six men and eight women were new additions to government and these included five from ethnic minorities and 11 who were elected in 2015.
Jo Johnson, facing controversy over his appointment of columnist Toby Young to the board of the government's universities regulator, was also moved from universities minister to minister for transport as well as London.
Mark Garnier, who was facing sexual harassment claims, lost his job as trade minister, Dominic Raab was appointed housing, and Rory Stewart left the department of international development to become a justice minister. All the key Cabinet posts remained intact.