Sachin Tendulkar is India's greatest cricketer and for many, arguably the greatest to have ever played the game while for the present generation, Test skipper Virat Kohli is the biggest name in the sport today. They might have played in different eras and it is tough to compare modern players with those of past generations, but the comparisons continue between the two.
The latest to join the bandwagon is legendary Australian cricketer Adam Gilchrist who gives a brilliant analysis but not confirming which player is better than the other.
"They are different types of players. Virat is the 'next generation' player. As an opponent you may feel like he is offering you a chance, but that comes with a risk too. He can take it away from you quickly. Sachin on the other hand, was so clinical. So often you felt like you just won't get him out, dislodge him. He would just build, build and build. He is the best player I have played against", said Gilchrist as quoted by Zee News.
Tendulkar has scored a staggering 15,921 runs in 200 Test matches and 18,426 runs in 463 One Day Internationals (ODIs) while Kohli is currently on 3554 runs from 48 Tests and 7570 runs from 176 ODIs. Despite the difference, Gilchrist feels that by the end of his career, the Delhi lad will be right up there and counted as one of the greats of the game.
"I think by the end of Virat's career, his record and the way he is regarded in the cricketing world will be right up there, close to Sachin", the former wicket-keeper added.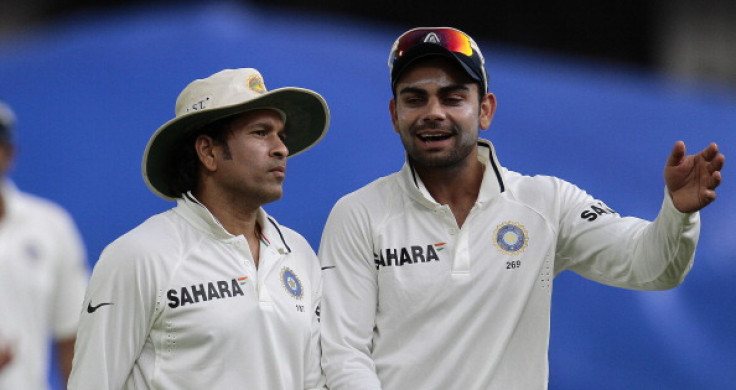 Kohli is currently in action at Rajkot, where India is playing England in the first Test of a five-match series.