Few wrestlers have made as big an impact in their first 12 months in the WWE as AJ Styles. He's captured titles, headlined PPVs and was arguably the WWE's MVP in 2016 – and 2017 looks like it's going to be even more impressive. Here's everything we know about "Phenomenal" AJ Styles so far.
AJ Styles fact file
Real Name: Allen Neal Jones
Date of birth: 2 June 1977
Home town: Gainesville, Georgia
Height: 5'11
Weight: 218lbs
Theme tune: "Phenomenal" by CFO$
Family: Married Wendy Jones in 1995, four children.
Who is AJ Styles?
AJ Styles had a tough start to life. Born on a US military training facility in North Carolina, his father struggled with alcohol issues. Entering college on a wrestling scholarship, Styles left early to pursue a career on the professional-side of the ring.
Debuting in 1998 for National Championship Wrestling, his career took him all over the world throughout the next decade and a half. He was perhaps most associated with Total Nonstop Action Wrestling, where he worked between 2002 and 2013. He was a five-time heavyweight champion while in TNA, and was also the first person to win both TNA's Triple Crown and Grand Slam of titles.
He also worked for Ring of Honor, New Japan Pro Wrestling and a multitude of wrestling promotions globally. After his stellar debut year in the WWE, Pro Wrestling Illustrated named him Wrestler of the Year.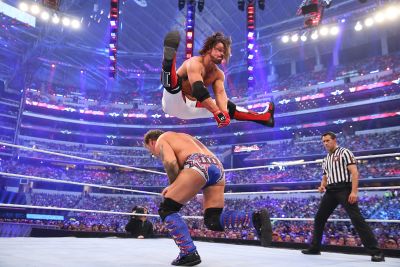 What are AJ Styles' career highlights?
Beat Jeff Jarrett and Raven in a triple-threat match to become TNA Champion in 2003, the first of five heavyweight titles he held in the company.
Beat CM Punk in a tournament final to become Ring of Honor's inaugural Pure Wrestling Champion in 2004.
His three-way clash with Christopher Daniels and Samoa Joe at TNA's Unbreakable card in 2005 is one of the few US matches to have been awarded with five stars by legendary wrestling journalist Dave Meltzer.
Joined New Japan Pro-Wrestling's iconic Bullet Club in 2014, replacing WWE-bound Prince Devitt (Finn Balor).
Made his first appearance in the WWE since working as an enhancement talent in 2002 at the 2016 Royal Rumble, lasting 29 minutes.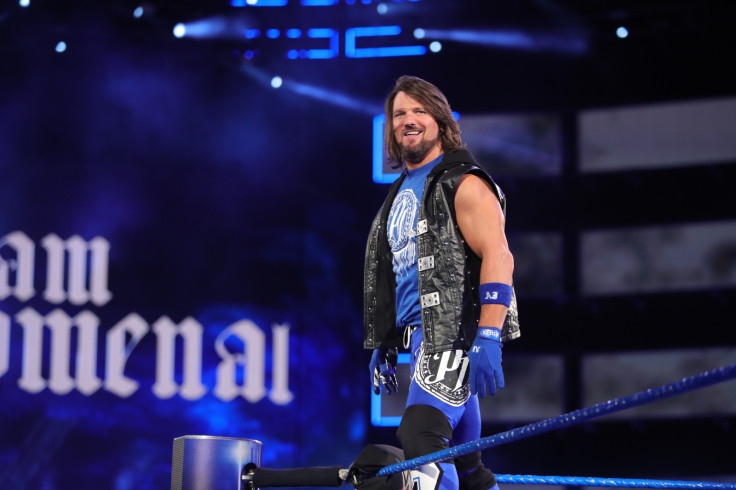 What is AJ Styles' real name?
Styles' real name is Allen Neal Jones, and the "AJ" in his ring name comes from his actual initials. He briefly wrestled under the name Mr Olympia at the start of his career, and also performed as Air Styles during a short-lived run in the final days of WCW.
What does AJ Styles' tattoo say?
One of the most visually striking aspects of AJ Styles' appearance is the large tattoo on his right side, featuring a giant "AJ" and four dates. The dates in question are 05-03-05, 02-14-07, 09-15-09 and 10-18-14.
The tattoo is a tribute to his four children, and the numbers represent their dates of birth. WWE.com actually filmed Styles getting the most recent date added to his ink. The AJ represents the fact that all four of his children have the initials AJ: Ajay Jones, Avery Jones, Albey Jones and Anney Jones.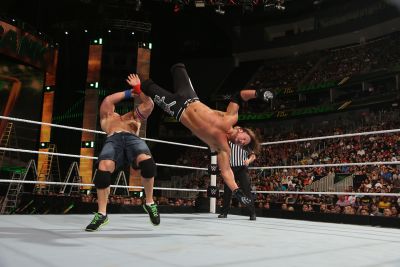 Are AJ Styles and John Cena friends?
John Cena has long been seen as one of the most popular figures in the WWE locker room, who despite his many title reigns and headline bouts remains willing to help everyone from fellow main eventers to new stars "reach for the brass ring".
While Styles has never spoken specifically about his out-of-ring friendship with Cena, he has often talked about their solid chemistry in the ring, something he suggests has helped the quality of their matches.
In an interview with IGN, he said: "For some reason, John and I click very well in that ring. It's a good combination of great psychology and great moves. Together, those create an amazing match. I don't know how to fully explain it but there's just something about the two of us that just clicks in there."