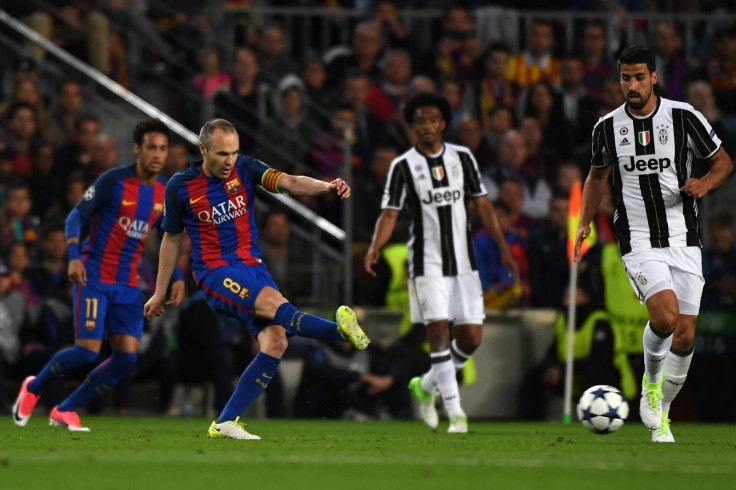 Barcelona used to be the team to avoid in any Champions League draw. However, that now seems to be a thing of the past after a disappointing summer for the La Liga giants.
Frank Rijkaard led Barcelona to their second Champions League trophy in 2006 and Pep Guardiola added two more titles to their showcase during his glorious spell at the Nou Camp.
Barcelona also won the competition in the 2014-2015 season under Luis Enrique – but little remains of that impressive team.
The fearsome attacking trident formed by Lionel Messi, Luis Suarez and Neymar has lost the Brazilian ace following his world-record transfer to Paris Saint-Germain. The legendary Xavi Hernandez is no longer in the midfield to set the pace of Barcelona while 33-year-old Andres Iniesta is neither as skillful nor as quick as he used to be.
New manager Ernesto Valverde was expected to make a huge overhaul this summer in a bid to put the Catalans back on track but has made just four low-profile signings so far in the shape of Nelson Semedo, Gerard Deulofeu, Marlon Santos and Paulinho.
Barcelona officials are still trying to add a couple of world-class stars before the end of the transfer window but today is difficult to see La Liga giants among the favourite to win the competition.
When is the draw?
The 2017-18 Champions League group stage draw is scheduled to take place at the Grimaldi Forum in Monaco at 17.00 BST on Thursday 24 August.
Format
The 32 qualified teams are drawn into eight groups of four teams labelled A to H, where they will play each other twice over six matchdays between September and December. The sides are taken from four pre-determined pots which are assembled based on each club's Uefa coefficient – which is calculated by their results in European competition over the last five seasons.
The exception is pot one, which is comprised exclusively of the defending champions from the previous season plus the seven title winners from the top leagues in Europe, again based on Uefa's own ranking system. Those protected teams are the league winners from Spain, England, Germany, Italy, Portugal, France and Russia.
Teams are drawn in pot order and initially positioned in order of the pot from which they came. No two teams from the same country can be drawn against one another, while sides from Russia and Ukraine are also kept apart for political reasoning. The draw is only complete when all 32 teams have been placed in the eight groups.
Pots
Pot one: Real Madrid (holders), Bayern Munich, Juventus, Benfica, Chelsea, Shakhtar Donetsk, AS Monaco, Spartak Moscow
Pot two: Barcelona, Atletico Madrid, Paris Saint-Germain, Borussia Dortmund, Sevilla, Manchester City, Manchester United, FC Porto
Pot three: Napoli, Tottenham Hotspur, FC Basel, Olympiacos, Liverpool, Anderlecht, AS Roma, Besiktas
Pot four: Celtic,APOEL,CSKA Moscow,Feyenoord, Sporting Lisbon, Maribor, Qarabag FK*, RB Leipzig
Who could Barcelona draw?
Best scenario: Spartak Moscow, Anderlecht and Maribor.
Worst scenario: Bayern Munich, Tottenham and Leipzig.
Valverde's side will avoid Real Madrid from pot 1 as teams from the same country can not be drawn against one another until the knockout stage.
However, Juventus, Bayern and Chelsea could still pose a big problem for the Catalans. The Italians knocked them out of the competition last season after beating them 3-0 in the first-leg of the quarter-finals.
Pot 3 could also bring an interesting clash between Barcelona and Liverpool amid the Catalans pursuit of Phillipe Coutinho. Meanwhile, Napoli, Roma and Tottenham are two other teams that Valverde will not want to face in the group stage.
In other circumstances no one from pot 4 should be a cause of concern for the Barcelona fans. However, on this occasion, Leipzig looks a real threat after last year they proved to be the revelation of Europe by finishing as Bundesliga runners-up in their first season in the German top flight.