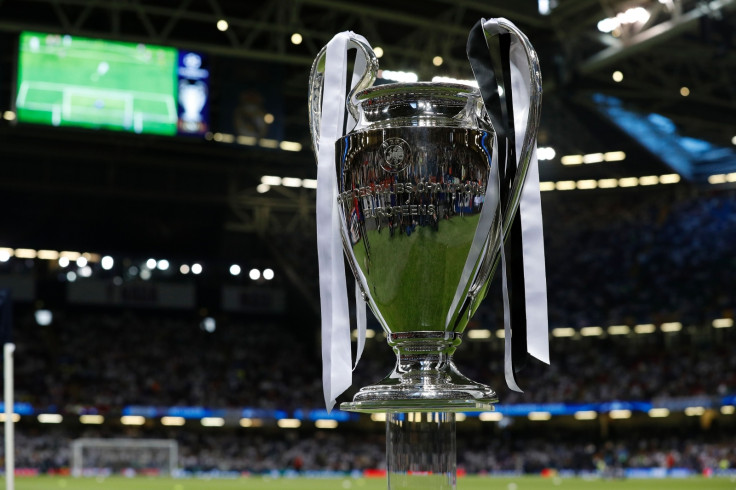 Fresh from a one-year absence from all European competition that came following a disastrous mid-table domestic finish in 2015-16, Chelsea have immediately bounced back onto the Champions League gravy train.
A refreshing lack of midweek commitments hardly did the 2012 winners any harm last term, with Antonio Conte making an instant impact at Stamford Bridge and taking advantage of a lesser workload by winning the Premier League title in his very first campaign at the helm.
Such euphoria proved to be short-lived, however, with a difficult summer in the transfer market leaving a patchy squad seemingly ill-equipped to challenge on multiple fronts and questions over disgruntled Conte's long-term future still refusing to subside.
When is the draw?
The 2017-18 Champions League group stage draw is scheduled to take place at the Grimaldi Forum in Monaco at 17.00 BST on Thursday 24 August.
Format
The 32 qualified teams are drawn into eight groups of four teams labelled A to H, where they will play each other twice over six matchdays between September and December. The sides are taken from four pre-determined pots which are assembled based on each club's Uefa coefficient – which is calculated by their results in European competition over the last five seasons.
The exception is pot one, which is comprised exclusively of the defending champions from the previous season plus the seven title winners from the top leagues in Europe, again based on Uefa's own ranking system. Those protected teams are the league winners from Spain, England, Germany, Italy, Portugal, France and Russia.
Teams are drawn in pot order and initially positioned in order of the pot from which they came. No two teams from the same country can be drawn against one another, while sides from Russia and Ukraine are also kept apart for political reasoning. The draw is only complete when all 32 teams have been placed in the eight groups.
Pots
Pot one: Real Madrid (holders), Bayern Munich, Juventus, Benfica, Chelsea, Shakhtar Donetsk, AS Monaco, Spartak Moscow.
Pot two: Barcelona, Atletico Madrid, Paris Saint-Germain, Borussia Dortmund, Sevilla, Manchester City, Manchester United, FC Porto.
Pot three: Napoli, Tottenham Hotspur, FC Basel, Olympiacos, Liverpool, Anderlecht, AS Roma, Besiktas.
Pot four: Celtic, APOEL, CSKA Moscow, Feyenoord, Sporting Lisbon, Maribor, Qarabag FK, RB Leipzig.
Who could Chelsea draw?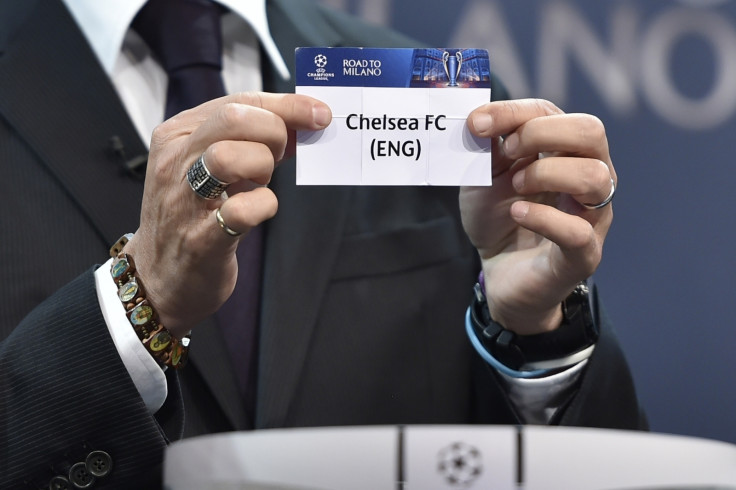 Best scenario: FC Porto, Anderlecht, Maribor
Worst scenario: Barcelona, Napoli, RB Leipzig
Pot two is a potential minefield, featuring four very dangerous teams - Barcelona, Atletico Madrid, PSG and Borussia Dortmund - that you would usually like to swerve at all costs. It is impossible to get through the Champions League without facing off against such giants at some stage, of course, although for now Conte will be desperately hoping that his side are instead matched with either Porto or Sevilla.
Pot three appears a little easier on the eye in comparison. However, Serie A title contenders Napoli and Roma lurk with menace and Super Lig kings Besiktas, backed by their fervent support in Istanbul, would present a very tricky away trip indeed. Chelsea are unlikely to quibble with any of Basel, Olympiacos or Anderlecht.
Celtic have absolutely dominated domestically under the leadership of Brendan Rodgers and tend to raise their game against bigger European sides at home, as the likes of Barcelona and Manchester City can attest, although a wild game in Astana on Tuesday evening showcased their defensive vulnerability on the continent.
European debutants RB Leipzig finished as runners-up behind Bayern Munich in their very first season in the Bundesliga last term, but dwell among the also-rans by virtue of their incredibly low coefficient ranking.
Provided they stay true to their promise of not selling any coveted key performers such as Naby Keita before the transfer deadline, they definitely look the club to avoid in a final pot otherwise brimming with potential opponents that are unlikely to give Chelsea too many restless nights.