Though the Champions League is bestrode by five sides from the Premier League this season, you have to wonder how high on the agenda the competition appears for both Liverpool and Tottenham Hotspur. After difficult summers during which keeping their best players has been as much of a challenge as acquiring new ones, both sides will likely be making qualifying for this competition again a priority.
Victory on the final day of last season was enough for the Reds to secure passage into a competition that, though they have won five times, they are only gracing for the second time in eight years. They will be eager to improve on the tame group stage exit they suffered last time out during Brendan Rodgers' tenure, while it will be 2013 runner-up Jurgen Klopp's first chance to test himself in the competition with the Merseysiders.
Tottenham, meanwhile, are playing in the Champions League for the second straight year, though Mauricio Pochettino's men underwhelmed in crashing out of the group stage and dropping into the Europa League. The task of emulating Harry Redknapp's class of 2011 who reached the last eight is made all the more difficult by Dele Alli's suspension which sees him miss the first half of the group campaign.
When is the draw?
The 2017-18 Champions League group stage draw is scheduled to take place at the Grimaldi Forum in Monaco at 5pm BST on Thursday 24 August.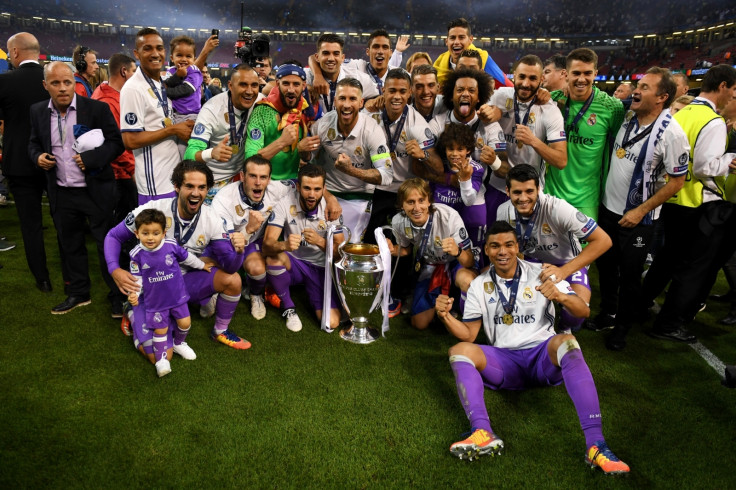 Format
The 32 qualified teams are drawn into eight groups of four teams labelled A to H, where they will play each other twice over six matchdays between September and December. The sides are taken from four pre-determined pots, which are assembled based on each club's Uefa coefficient – which is calculated by their results in European competition over the last five seasons.
The exception is pot one, which is comprised exclusively of the defending champions from the previous season plus the seven title winners from the top leagues in Europe, again based on Uefa's own ranking system. Those protected teams are the league winners from Spain, England, Germany, Italy, Portugal, France and Russia.
Teams are drawn in pot order and initially positioned in order of the pot from which they came. No two teams from the same country can be drawn against one another, while sides from Russia and Ukraine are also kept apart for political reasoning. The draw is only complete when all 32 teams have been placed in the eight groups.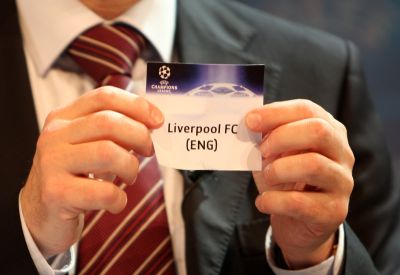 Pots
Pot one: Real Madrid (holders), Bayern Munich, Juventus, Benfica, Chelsea, Shakhtar Donetsk, AS Monaco, Spartak Moscow
Pot two: Barcelona, Atletico Madrid, Paris Saint-Germain, Borussia Dortmund, Sevilla, Manchester City, Manchester United, FC Porto
Pot three: Napoli, Tottenham Hotspur, FC Basel, Olympiacos, Liverpool, Anderlecht, AS Roma, Besiktas
Pot four: Celtic,APOEL, CSKA Moscow, Feyenoord, Sporting Lisbon, Maribor, Qarabag FK*, RB Leipzig
Who could Liverpool and Tottenham Hotspur draw?
Best scenario: Spartak Moscow, FC Porto, Maribor
Worst scenario: Real Madrid, Paris Saint-Germain, RB Leipzig
There is little doubt that though Spartak Moscow have ended a three-year wait to return to European competition that they have the weakest side to be drawn from the Champions pot. Even a Kylian Mbappe-less Monaco will pose a threat - they beat Tottenham home and away last season - while Shakhtar Donetsk still represent a dark corner of European that English clubs will fear.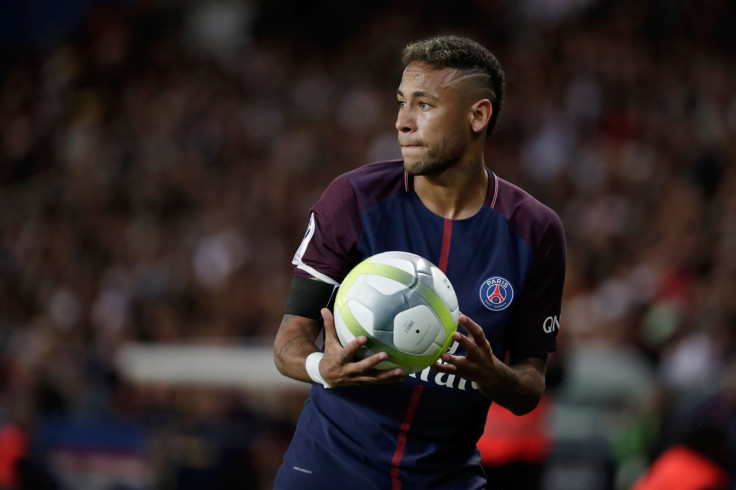 Two-time winners FC Porto may have a decent pedigree in the competition having reached the knock-out stage seven times in the last 10 seasons yet having gone a fourth season without the Portuguese league title for the first time in nearly a quarter of a century their unspectacular squad looks there for the taking. It is hard to see Maribor as anything other than cannon-fodder regardless of their opponents.
Meanwhile, 12-time champions Real Madrid's reputation speaks for itself and having begun the seasons with two trophies already secured with wins over Manchester United and Barcelona, Zinedine Zidane's side are the team to beat again. Paris Saint-Germain require little introduction either having signed Neymar for a world-record €222m, a fee which ensures every move made by the Brazil international will be heavily scrutinised.
Though Celtic's status as perennial dark-horses at this stage of the competition is always dialed up by the British media, their performances against Manchester City and Barcelona last season showed they have the capacity to compete with the very best Europe has to offer. Brendan Rodgers' side are a different animal from the side which took the aforementioned pair all the way at Parkhead, having gone the entire Scottish Premiership season unbeaten on their way to the title.