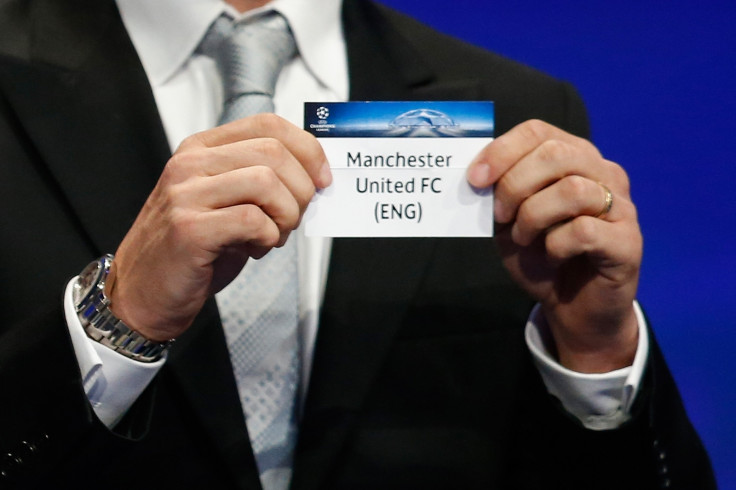 Both Manchester United and Manchester City are back among Europe's elite this season with Jose Mourinho and Pep Guardiola vying to add another European triumph to the stellar list of accomplishments. Both have lifted the famous trophy on two occasions with their former clubs – moving ahead of the other with a third success in May would be a particularly sweet victory for either man.
Both United and City find themselves in Pot Two ahead of Friday's group stage draw, meaning the prospect of both sides being drawn alongside one of Europe's true heavyweights looms large.
When is the draw?
The draw for the Champions League group stage takes place at 5pm on Thursday 24 August at the Grimaldi Forum in Monaco.
Format
The 32 qualified teams are drawn into eight groups of four teams labelled A to H, where they will play each other twice over six matchdays between September and December. The sides are taken from four pre-determined pots which are assembled based on each club's Uefa coefficient – which is calculated by their results in European competition over the last five seasons.
The exception is pot one, which compromises exclusively of the defending champions from the previous season plus the seven title winners from the top leagues in Europe, again based on Uefa's own ranking system. Those protected teams are the league winners from Spain, England, Germany, Italy, Portugal, France and Russia.
Teams are drawn in pot order and initially positioned in order of the pot from which they came. No two teams from the same country can be drawn against one another, while sides from Russia and Ukraine are also kept apart for political reasoning. The draw is only complete when all 32 teams have been placed in the eight groups.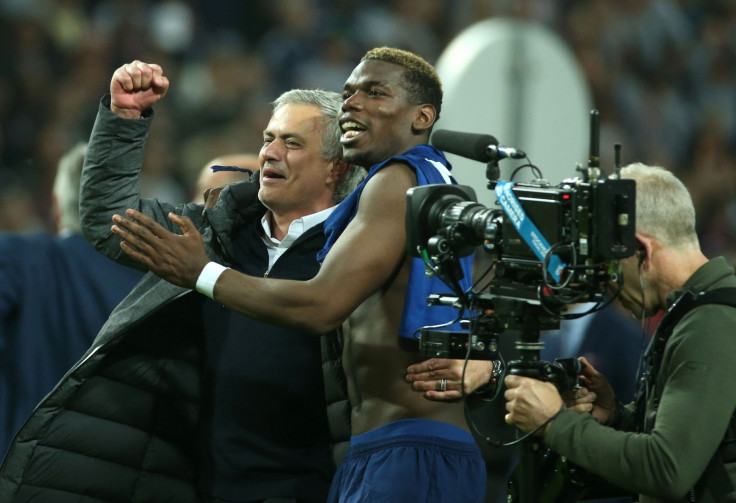 Pots
Pot one: Real Madrid (holders), Bayern Munich, Juventus, Benfica, Chelsea, Shakhtar Donetsk, AS Monaco, Spartak Moscow
Pot two: Barcelona, Atletico Madrid, Paris Saint-Germain, Borussia Dortmund, Sevilla, Manchester City, Manchester United, FC Porto
Pot three: Napoli, Tottenham Hotspur, FC Basel, Olympiacos, Liverpool, Anderlecht, AS Roma, Besiktas
Pot four: Celtic,APOEL, CSKA Moscow, Feyenoord, Sporting Lisbon, Maribor, Qarabag FK, RB Leipzig
Who can United and City draw?
Best scenario: Spartak Moscow, Anderlecht, Maribor
Worst scenario: Real Madrid, Roma, RB Leipzig
Placed in the same pot, United and City face an identical list of possible opponents with avoiding defending champions Real Madrid a pretty obvious priority as far as the draw is concerned. Man City also face the prospect of being drawn into the same group as Ligue 1 champions Monaco, the same side that ended their European campaign last season with Kylian Mbappe scoring in both legs. Last season, Pep was grouped with one of his former sides in Barcelona. The Catalans aren't an option at this stage of the competition this year, but Bayern Munich certainly are.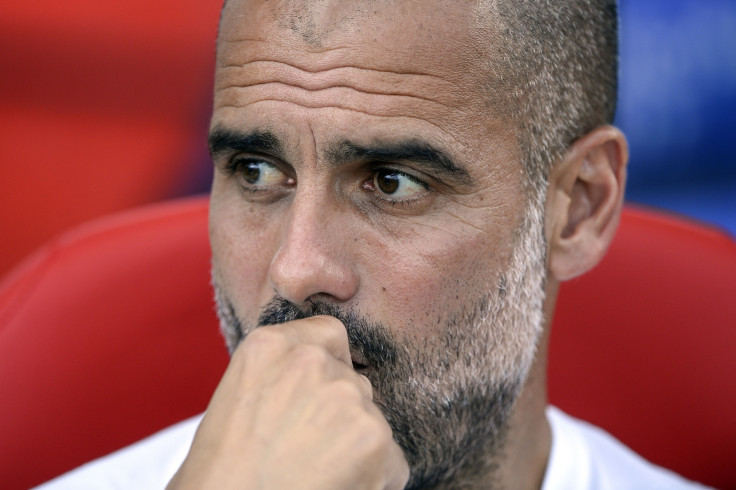 United meanwhile haven't tangled with a true heavyweight of European football since their 2014 quarter-final meeting with Bayern during David Moyes' reign of terror. Elimination at the group stage during the 2015-16 season meant CSKA Moscow, PSV Eindhoven and Wolfsburg was as good as it got under Louis van Gaal, but there are plenty of glamour ties awaiting them again.
Juventus would certainly fit the bill for any supporters looking for an instant return to the good old days, although fans thinking with their head instead of their heart will be looking towards Russian champions Spartak Moscow. Napoli and Roma represent tricky options from Pot Three for both clubs while United might also want to avoid being grouped with FC Basel, having won just one of their four meetings against the Swiss champions at this stage of the competition. A trip to Celtic from Pot Four could also pose a problem – as City learned last season where they were held to draws home and away to Brendan Rodgers' side.
Anyone completely oblivious to RB Leipzig's achievements last season should not be fooled by their placing in Pot Four. Last term, they finished as Bundesliga runners-up in what was their first season in the German top flight and have retained the key players who were so instrumental to that success this summer.