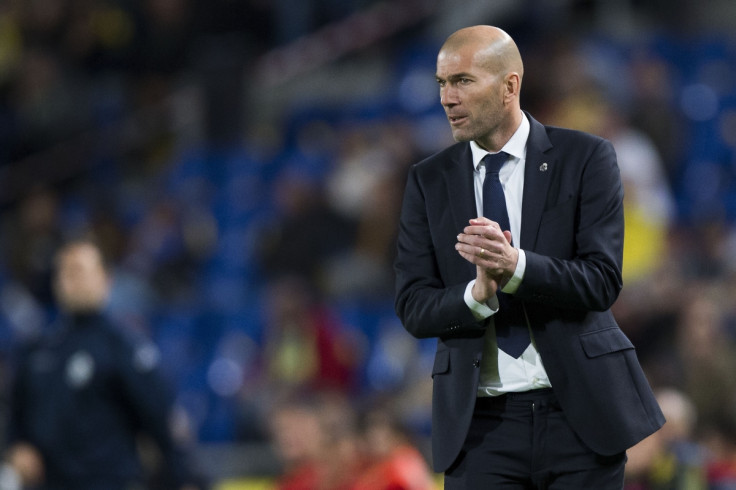 Somewhat surprisingly, the upcoming El Clásico has not sparked interest in Spain. Some might say there is little at stake, as there is a 10-point gap between Barcelona and Real Madrid. It is true that whatever the result might be, Barcelona will lift the La Liga trophy and Real Madrid will finish in the top three, securing a Champions League spot. But with Real threatening to collapse IBTimes UK explains why this edition of El Clásico could mark a turning point in Spanish football. Barcelona wants to be the catalyst for their rivals' collapse.
Zinedine Zidane: The king is naked
Zinedine Zidane arrived at the Santiago Bernabéu like a hero. Like a king. Everyone praised the world champion, considered by local press as Real's version of Pep Guardiola. However, after two months, his record can only be compared to that of Rafa Benítez, rather than the legendary Barca coach. The Frenchman has won nine, drawn two and has lost one. It might sound impressive but having arrived with the gap between the pair at two points, it has since grown to 10. Defeat on Saturday [2 April] will turn the gap into 13 points. The truth is, despite a few minor changes in the starting line-up, the team are yet to show themselves to be reliable. The king is naked and a big defeat at the Nou Camp would expose Zidane for who he is; devoid of the skills required to turn Real into a winning side.
Barcelona, the perfect storm. Intensity but no pressure
That Barcelona love to beat Real will surprise no-one. Even if there is not much at El Clásico, Los Blaugranas play at home. And they know that a result similar to November's 4-0 thumping would be the spark that sees Real burst into flames. Forty games have passed since the last Barca defeat. They have such significant momentum that even when Luis Enrique rotates his players, the results continue. Their attacking trio of Neymar, Luis Suarez and Lionel Messi lead not only the scoring statistics of La Liga, but the assist rankings as well.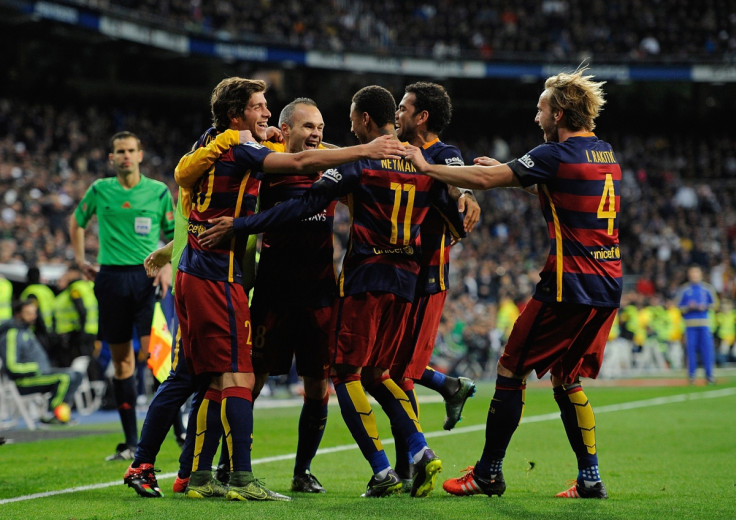 Barcelona are eager to show their superiority at home, as a tribute to Johan Cruyff. They feel no pressure, they have the title in the bag, but they will seek a big result. Just for the pleasure of watching their arch rivals struggle under the pressure. Whereas Real need to rise to the challenge at the Nou Camp because they know how delicate their situation is, they know that a disappointing performance would lead to chaos.
Santiago Bernabéu, a bomb in constant risk of exploding
If there is a football club in Europe in which patience and calm is unknown, it is Real Madrid. During Benítez's tenure, the second defeat of the season arrived against Barcelona. Los Blancos' president, Florentino Pérez, called a press conference two days later and he backed his manager, ahead of his eventual sacking seven weeks later. Nobody expected such an earthquake before November's El Clásico but inside the Santiago Bernabéu there is a bomb in constant risk of exploding. The huge defeat turned the whole club upside down.
Pérez has spent almost £900m in his 12-year tenure. His chequebook has not led to many trophies, and despite the fans blaming Benítez for the lack of passion shown by Real Madrid players during the first months of this season, now the stadium has passed sentence over the president. Calls for him to resign were audible during the defeat to Atletico Madrid – the first of Zidane's tenure – and that is just the beginning. If anyone expects Barcelona to show mercy during the El Clásico, they are badly mistaken.